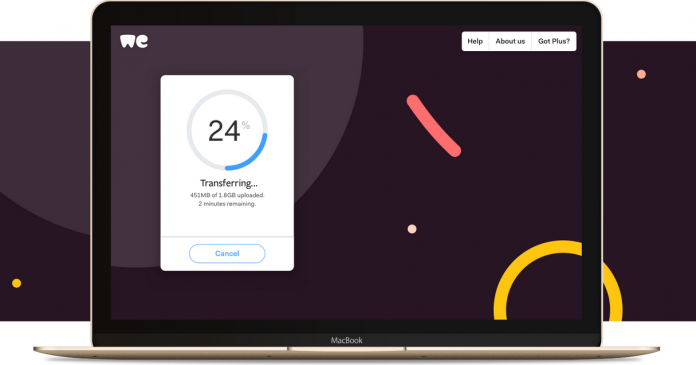 When we hear the word WeTransfer then you might be thinking what exactly is WeTransfer and how it works? By referring to the views you get to know that it is a popular tool that is most used by all kinds of professionals in the fields of digital marketing, online business, etc. With the help of this tool, professionals can regularly manage and share different samples of files over the Internet i.e. by email or through any other digital channel.
Let's explain about WeTransfer, features, and how it works in detail.
What is WeTransfer?
WeTransfer is an online cloud-based platform specially designed for the users to permit them to transfer or share different types of files without any charge. It is one of the best file sharing app. WeTransfer is available for free over the internet.
The best part about this platform is that it is simple to use. With this tool, you can send very large or big files easily, conveniently, easy, and with 100% safety.
With that, the WeTransfer service allows users to dispatch the selected files to one or more people through email. We can compare this service with other services in terms of features like DRIVE, iCloud or Dropbox, etc. Unlike Gmail, WeTransfer is a free platform that allows users to send files up to 2 Gb of capacity.
But users need to keep in mind that the free version of WeTransfer allows 20 recipients at maximum to transfer files. It is good for professional use as users can send very large files for free. Also, it has a paid version too in which you'll get additional functionalities and customized tools.
WeTransfer Features:
Now, let's dive into the features of WeTransfer:
Allows very large file transfers.
Provides long-term storage.
File comments feature is available.
Handling of Android, iOS, and Mac applications.
Permits password-protected transfers only.
It has customizable backgrounds, URLs, and emails.
Benefits of using WeTransfer:
Let's understand some of the advantages of using WeTransfer:
To send a file, users don't need to create or register an account.
Users can choose different wallpapers to advertise their business or work.
File uploading or transfer is less time-consuming.
Drawbacks of using WeTransfer:
After referring to the benefits take a look at the drawbacks of using WeTransfer:
The data uploaded or sent by the users get deleted after a few days.
The confidential files are uploaded directly to the network.
WeTransfer can be defined in terms of elegance, simplicity, and speed. It is a free platform that can grab the attention of the users by supporting the transfer of large files. Unlike other platforms, you don't have to keep on registering or creating accounts for sending, uploading, or receiving files.
In case, you're planning to use this platform for your business then pay for the paid version of WeTransfer. For business, we need to share confidential files so that remain safe and password protected in the paid version. We hope this information is useful. Use WeTransfer and make things easier.