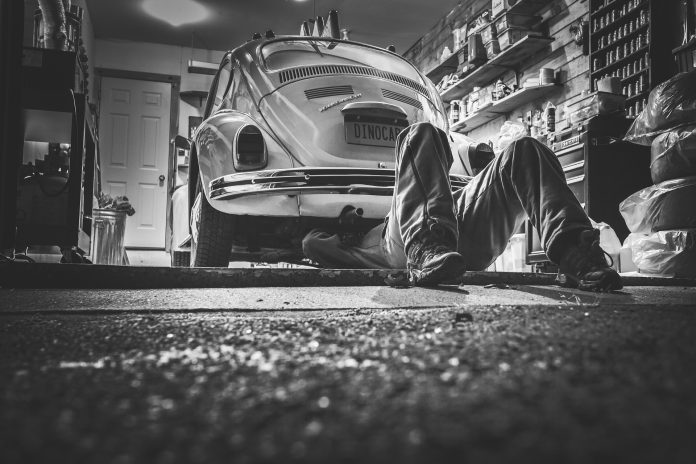 Car grooming and car servicing in Singapore both refer to the maintenance services that are made available by professional car groomers and car servicing experts. These services are very popular among car owners, especially because owning a car is an investment that needs to be looked after. There are countless car workshops in Singapore that offer car grooming and car servicing services.
Regular car grooming, particularly for a new car, is important for the purpose of maintaining the longevity of both your car's interior and exterior design and car paint. Car servicing, on the other hand, plays a different role and is required to maintain the proper and adequate functioning of your car.
A common term that is used for the overall maintenance of a car's interior and exterior design, other than car grooming, is also auto detailing.
Auto detailing is a term used in the context of car grooming that refers to a specific type of car maintenance, which includes the cleaning, restoration servicing and the finishing of a vehicle. This is done to sustain the quality of a car and to promote a clean and polished look. Detailing gets performed on both a car's interior and exterior. 
What is Car Grooming/ Auto Detailing?
The professional car grooming industry focuses on exterior detailing that includes the restoration of a car's surface original condition, along with the finish thereof, including the cleaning of all the visible parts of a car like the windows, tires, wheels and a chrome trim. Various products and techniques get used, all depending on the car's type of surface, its condition or what the detailer prefers.
Products used for car grooming includes acid-free degreasers, detail clay, detergents, waxes, shine and polishing products. Applicators, drying towels and brushes are also used with the products to perform a proper car grooming service.
Autobody services also form part of exterior detailing and generally includes paint restoration, either carried out by rotary polishers or through dual action, which eliminates swirl marks caused by the improper application of paint. Car spray paint services in singapore is quite famous when it comes to car grooming. Paint protection also gets applied to cars during the car grooming service upon request, including waxing, the sealing of paint and ceramic coating.
Focussing on interior detailing, professional car groomers are trained to maintain or replace countless types of materials. These include vinyl, leather, synthetic carpet upholstery, natural fibres, and carbon fiber composites to name a few. Car grooming service providers also make use of vacuums and steamers to clean the interior of a car and remove stains. Liquid or foam-based chemicals and brushes are also used to complete a single car grooming service in a typical car workshop in Singapore.
The Importance of Car Servicing 
Something that is particularly emphasized when you purchase a new car, is that you must send it for a car service regularly. Usually, cars must receive a service by a professional every 5,000 kilometers, which predominantly includes a basic oil change. Car services are usually paired with a full-service check, including safety checks.
Car services are required to sustain and protect your car against damage, which may be obtained by traveling distances that are too far for your car to handle. After driving for thousands of kilometers, it will be more susceptible to break. If you don't have your car serviced per roughly 5,000 kilometers, the longevity of your car may be reduced, along with the value thereof. 
By not servicing your car regularly, it could end up costing you more to repair than your scheduled car service. Even though it is encouraged to always have your car serviced on time, it is also crucial to have it serviced before embarking on a long journey or in the case that your car hasn't been used for an extended period.
Servicing Your Car in Singapore According to Your Schedule, Will:
Improve fuel economy

Help extend the life of your engine

Help reduce engine wear

Bring awareness to all outstanding safety issues or any related wear and tear that may be taking place on your car's suspension, braking systems, as well as the functioning of its steering.
Car servicing is extremely important and should be taken seriously. Typically, car servicing is urged to be carried out once a year on cars that are over three years old. If the car is 3 year old then you can go for the best car painting available here.
Car services are carried out to ensure the overall roadworthiness of a car, to ensure that its performance is of the highest standard. This will additionally, also prevent car accidents and promote a smooth driving experience.
The frequency of a car service is especially important. Scheduled services are generally indicated in a handbook provided by a car dealer. More modernized cars are digitalized and keep track of the total number of days until the cars' next service, to ensure car owners remain aware and don't surpass the timeframe of their scheduled service. Digitalized cars also keep track of the distance the car has traveled and indicates when it requires a service, should you have driven 5,000 kilometers in a shorter period than the next servicing date provided by your car dealer. 
With the introduction of more digitalized management systems for engines, cars are being engineered to travel further. As a result, it also allows car dealers to provide improved service schedules to better suit their customer's driving experience.
For drivers that drive their cars daily and sit in traffic for extended periods, a service is generally recommended per approximately 16,000 kilometers.
Why You Should Service Your Car According to Your Car Servicing Intervals
Car services can be costly for the average earning individual, which is one of the biggest reasons why people often put servicing their cars on hold. By doing this, car owners place their cars at risk, along with themselves if they continue driving their cars as the engine will start to deteriorate, due to the engine oil deteriorating. Since the engine is responsible for all the functioning components of a car, it can cause the entire car to break.
To ensure the proper functioning of a car, car owners must service their cars as per their provided schedule, to ensure the proper functioning of a roadworthy car. 
Find Sin Heng Long Motor Work:
Address: 5032 Ang Mo Kio Industrial Park 2, #01-305, Singapore 569535
Hours Open: 9am to 8pm (Closes Sunday)
Phone: 6481 6078
Read more at Business to Mark.