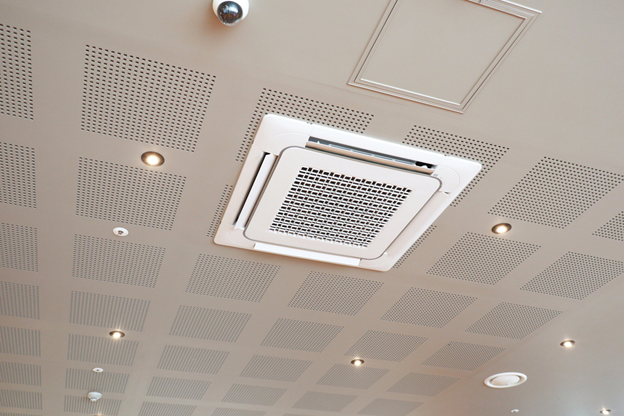 Businesses owe it to their employees and customers to provide a cool and comfortable environment at their companies. For this to happen they need to have a heating, ventilation and air conditioning unit or HVAC that performs well. Many businesses think that this is an unnecessary expense, but studies show that when a business is kept at an optimal cool temperature, employees work more efficiently and customers stay in the business longer.
There are several different types of HVAC units that fulfill different needs. Companies today can choose from four different types of HVAC systems and these four; hybrid systems, duct-free systems, packaged heating and air systems and split systems, and air systems each deserve serious consideration. Here is an overview of each and their benefits.
Heating and Cooling Split Systems
Heating and cooling split systems HVACs are the most purchased types of HVAC systems and are the ones most people will recognize on sight by their outdoor and indoor units. The outdoor unit is a cooling unit which houses compressors and coils to cool the incoming air, and a fan to blow out hot air. There is also an indoor unit which is a heater located in the basement and uses gas to heat the house. This unit disperses warm air through the ducting system is by either a fan, or evaporator. The entire system is controlled by a thermostat that helps to control the desired room temperature. These systems are so widely used because they are easy to operate, they are efficient and have low maintenance.
Hybrid Split System
Similar to heating and cooling split systems, hybrid split system HVACs also utilize two units to heat and cool a business. The difference is that an owner of this type of system can switch between using gas and electricity to power the unit for heating. Electric power allows is much quieter and efficient and gas which heats faster and is more consistent heat. By being able to switch the owner can manage energy costs and this feature has caused hybrid split systems to ain in popularity over the last decade.
Duct Free HVAC System
A duct free HVAC system is not popular but it does have its uses as the heating and cooling unit in a new building or office addition, a garage or a disconnected area of your office. The unit is unique for HVACs because it utilizes a separate HVAC placed on the wall of an office with a compressor unit sitting outside of the business.  A duct-free HVAC system has the largest upfront costs to install and provide individual control over the units in each room. Hotels purchase these types of units where guests can control their own room temperatures. Although the units are more expensive to install, they are more efficient to run because the only get turned on when someone is in that particular room. With a typical HVAC unit, the unit will be blowing air in every room where there is a vent. The downsides of these systems is that they can seem unsightly with the HVAC unit sitting on an office wall and they require more maintenance than a typical HVAC system.
Packaged Heating and Air HVAC Units
Packaged heating and air HVAC units are the least popular of the group. These units are a small self-contained heating and air unit that is completely stored within the inside of a home's attic or other storage space. These units are typically purchased when space is an issue or there is no room outside of the home to place an HVAC unit. The units are much smaller and do not have the power of a larger HVAC unit. The heating provided by these units is electrically generated and as a result they are rarely purchased for use in colder climates.
Each popular HAVC unit has a specific use that is ideal. Decide which one to purchase based on your specific needs.