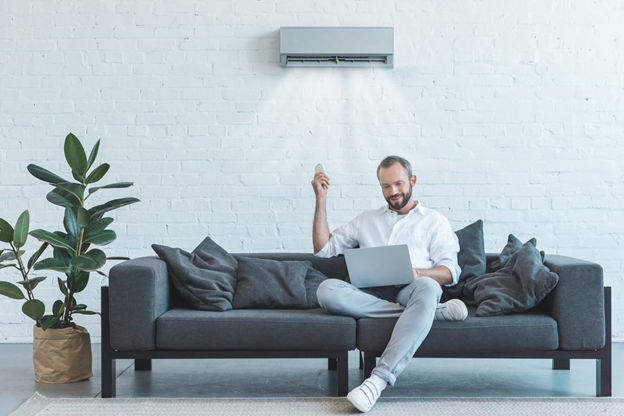 When you are searching for a new air conditioner you will find that today there are many choices that deserve consideration. The best air conditioners fall into two categories ducted meaning that it utilizes a series of aluminum ducts that are installed in the walls of your home leading to vents placed in walls throughout your home to feed cool air. There are also ductless air conditioners that do not work through a ducting system, instead they place the AC unit in the room or area to be cooled and connect to a condenser unit which is placed outside of your home that assists with air exchange and cooling. Each AC system has many variations on these two options aimed at delivering to you the exact functions you need for your particular home.
In terms of ducted systems, there are several good options and one that has become quite popular is ducted reverse cycle air conditioners. Here is a description of this type of AC unit and the things you should consider if you are looking to potentially purchase one.
What is a Reverse Cycle Air Conditioner?
Air conditioners are designed to create and send cool air through designated areas of your home and they do this by pumping heat from one place to another.place. The process is complicated and involves a liquid refrigerant that will cool the air and heat exchangers in the AC unit that will also play a key role in making your home cool. The process in a traditional AC unit only goes one way which is to take warm air and make it cool. In a reverse cycle air conditioner, the process can be reversed making cool temperature that you would encounter during the cooler months of the year and turning it into warm air that can be circulated throughout your home. In other words, a reverse cycle air conditioner can make both cooled and heated air.
The Cost of Installing and Operating a Ducted System is higher than Ductless
If you choose to purchase a ducted is conditioner you must either have or be willing to install ducting in your home. These ducts bring air into each room and is delivered through vents in the walls. Installing this system in your home is both expensive and time consuming and may in fact not be possible based on the configuration and shape of your home. The cost of installation alone will be thousands of dollars. You should check with an air conditioner provider to understand the costs and the time required.
Do You Really Need it?
This type of AC unit costs more than a ductless style AC only unit. Make sure that a ductless system fits your needs. Also having a reverse cycle feature is also an added expense. To justify the additional expense make sure that you do in fact need the option of having heating. How many days of the year do you actually turn on heating? Do you have an option for heating that is currently that is already installed or can you get one that is much cheaper than buying a reverse cycle AC? Take stock of what you have and what you need to make the best decision.
Make a checklist for determining if ducted reverse cycle AC is right for you. The checklist should include you answering these questions:
The number of people in your home – More people will potentially require a ducted AC because it delivers air more effectively into a room.
The floorplan of your home – Do you have several levels? Do you have big rooms? Are the rooms oddly shaped? Yes to these questions might mean a ducted AC is best.
Your outdoor space – Do you have room to place a ductless unit outside your home?
Is your home well insulated?
The wall and ceiling cavity space – Ducting requires that you have wall and ceiling space to place the ducting.
Your home's power – Large ducted systems might require that you have a three-phase power supply. If you do not have one currently this will be an extra expense.
Run through this exercise to determine if ducted reverse cycle AC is right for you.