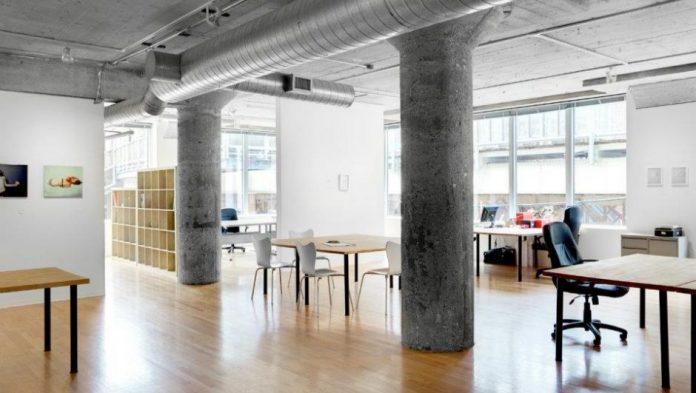 As per the current projections, coworking spaces are expected to reach 26,000 by the year 2022 that is a drastic 42% increase compared to 2019. Around 2,500 new coworking spaces are being added worldwide every year. This projection is clear enough to know how flexibility is driving individuals and companies worldwide to adapt to coworking space.In India alone, the number of coworking spaces in Hyderabad, Bangalore, Mumbai and other major business areas are showing an upward graph with each passing month. The concept of shared office space is here to stay. The meaning of office space is no longer the traditional setup but also coworking space.
Coworking space has not only been advantageous for startups or budding entrepreneurs but also software companies. Let's take a look at how coworking spaces can be beneficial for software companies.
Extra Benefits for Software companies through Coworking Space
Software companies can have all the extra benefits working from the coworking space which otherwise would not have been possible. They are
The shared space creates an opportunity to meet like-minded people.
The coworking space can prove to be a meeting ground for like-minded driven people.Getting to know them, connecting over a cup of coffee could opena huge number of possibilities. One might find a mentor. One might just enrich their knowledge with the trials or experiments that one would have tried in their lifetime.The connections that are formed over time will aid to take the decisions with complete awareness.
Coworking space conducts recreational activities or seminars for the people.
Coworking spaces have breakout areas. It might be chess or a carrom or a place to hang out. The breakout or recreational area is a must for all people especially for software employees who gets stressed out a lot. The area not only gives space for them to charge up but also gives much-needed break from their work. Recreation time is a bonus for the company as it is a known fact that employees perform better when they are relaxed. Conferences and seminars open up the current market trends and technology driving the market. The insights one gain by getting information from the source is valuable.
An opportunity to get your future partners
The beauty of coworking space is meeting people is endless. One might come across future investors or partners. As people around the individual become aware of the work one is doing and if it interests the person, they can turn in to your partners or investors or help find the right person needed at the time. All this at the working place. In a few coworking spaces in Hyderabad, it creates a community of driven individuals with common needs but working towards their own goal.
An opportunity to get prospective clients
Selling services or products is an integral part of the work. If an individual is building a software product or an app, it needs prospective clients. In coworking space, one might come across prospective clients for your software application or product. This direct interaction not only builds trust but also opens up the channel to know the requirements of the client directly. Based on the requirements the product or application can only get better.
Introduction to diverse backgrounds.
While coworking, one comes across individuals from various backgrounds. The backgrounds can vary from marketing, interiors, events, upcoming technologies like AI/ML, or cloud computing to name a few. This diverse background allowsto network and know people over a cup of coffee or in a community activity. The connections established will aid when an individual is looking for any from those backgrounds. In case if you are looking for marketing your application or product, you do not have to look around and search if you are already coworking with them. Another is if you are looking at how to enrich your application by using AI or ML you know the source to check out how it might work.
Shared office space sounds sharing common space, but it is much more than that. The office space creates an atmosphere conducive to growth. This atmosphere is due to the presence of highly motivated individuals striving to thrive in their respective work. This charged up atmosphere and connections with individuals can boost your self-esteem to drive up the success ladder.