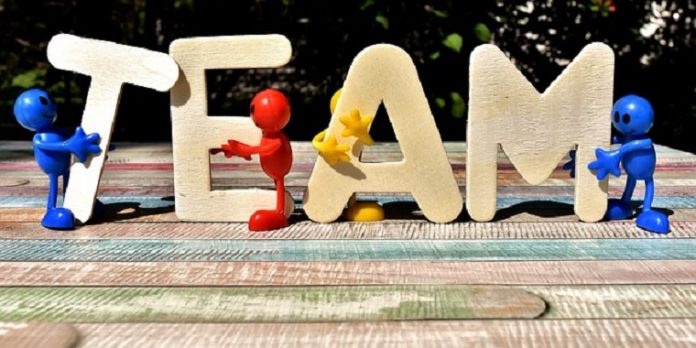 Managed services is a growing industry, with market value expected to reach $257.84 billion by the year 2022, according to Vox Network Solutions. The managed services sector is comprised of third-party vendors that either supplement or replace business functions such as information technology (IT) for other organizations. Although there are common reasons why organizations use IT managed services, improving efficiency and team performance are two of the top goals for firms. For managers who see deficiencies in a team's performance due to low cohesiveness and who recognize the organization does not have enough resources to keep up with demand, leveraging partnerships with managed service providers can elevate both.
What are Managed Services?
In the digital age, IT is an essential function for most firms, but building up and managing all the necessary resources for an effective IT operation can be both difficult and expensive. As Vox Network Solutions states, the high costs of equipment, the need to specialize or departmentalize IT-related knowledge, and the difficulties associated with attracting and retaining top-notch talent can take its toll. IT managed services help fill in resource gaps, alleviate burdens, and increase cost efficiency through either traditional or advanced solutions.
Traditional solutions can include managing incidents and problems such as network service interruptions, system administration, and the management and implementation of routine updates. Advanced solutions often include the constant monitoring of systems and infrastructure for abnormalities. Monitoring takes a proactive approach and attempts to resolve issues before they escalate into incidents. Service management is another advanced solution involving the use of ticketing systems and timely communication to impacted stakeholders.
Improving Efficiency
By supplementing or replacing the IT-related activities, managed services providers can help organizations focus on core competencies. Employees can leverage the knowledge and expertise they were hired for, instead of diverting attention to processes and specialties that involve a steep learning curve. Process automation, streamlined workflows, and alleviated burdens stemming from a lack of manpower or expertise can lead to improvements in task efficiency. Furthermore, self-confidence, positive feelings associated with work tasks, and team cohesiveness can improve. With improved efficiency, productivity and quality, organizations can save on operational costs. Leaders can also improve costs when managed services providers oversee and host technical resources. Equipment and application costs can be expensive to acquire and keep up to date.
Improving Team Performance
Without teams, processes, tasks, and work-related activities would be difficult to accomplish. According to iSixSigma, high-performing teams can be essential to a firm's ability to execute its competitive advantage. Cohesiveness or the ability of teams to work together towards a universal objective is directly correlated to high performance. When all team members collectively work towards accomplishing a shared goal, the overall self-esteem and morale of the team increases. Gaining self-esteem and raising morale both contribute to higher levels of performance. When team members are tasked with accomplishing goals they do not feel prepared to handle, self-esteem and morale can plummet, leading to decreased performance and increased tension.
A lack of organizational support and resources contribute to feelings of inadequacy and negative thoughts about one's work environment. Managed services providers can supplement a lack of personnel, insufficient expertise that the organization does not have the capacity to learn, and physical resources the firm is unsure of how to oversee. Essentially, the organization is able to now able to handle its demands without stretching its human resources beyond sustainable levels. IT managed services can also improve the self-efficacy of employees by reducing or eliminating manual tasks and empowering them with access to solutions they can find on their own.
Reducing and streamlining work responsibilities, increasing productivity and cost efficiency, and increasing employees' levels of self-efficacy and team performance are crucial advantages to leveraging IT managed services. Whether it involves automating routine tasks or supplementing an organization's strengths, third-party enterprise-scale solutions can give employees the tools they need to make better use of their skills. This can often lead to increased feelings of self-worth and positive associations with one's work, enabling cohesiveness amongst an entire team dedicated to the organization's success.