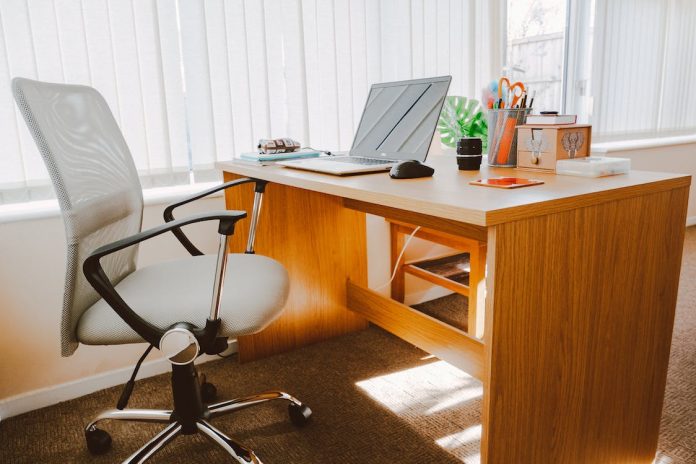 An office is like a second home because, in a day, one spends almost ten hours in it. Thus, when buying office furniture like chairs, tables, sofas, and desks, go for the best that is handy and comfortable to sit on. Remember, if an office surrounding is not comfortable, it will be challenging to deliver more or what is expected from you. Besides, it makes your employees happy and, in return, productive.  For the sake of the best office chairs for sale, stay here to learn more.
What is an Office Chair?
Knowing what an office chair is essential. You cannot pick any chair and claim it to be your office chair. In general, an office chair or a workplace chair is a kind of seating with a padded chair back with back assistance, set on casters, and a cushioned seat, allowing it to swivel and roll. Furthermore, it has adjustable height.
Type of Office Chairs
As we said, an office chair must provide maximum comfort and optimal style. Hence, you cannot just pick the first you come across in the market when buying. One of them is the type of office chair. There are countless types of chairs made explicitly for working places. The design type and material used to make them determine the kind of chair. Following is a discussion about them.
Kneeling chairs helps improve the lower spine curvature. Having the right posture at one spine end helps better posture at the other end. This office chair ensures the user has the correct upper and lower body position. But, note that this is only possible when you correctly set the desk and other workstations. Also, you should not slouch.
Unlike normal chairs, kneeling chairs are better because when using them, there is no need to put your feet on the floor. Hence, you can adapt them to any desk height by placing the elbows in the right position. But, you can only wear trousers to use them. Thus, they are not the best for you if you do not wear trousers.
Nowadays, you will find many offices using ball chairs. This is because they have been shown to enhance spinal muscles' use and improve spinal posture. Sitting on a ball chair seems like doing a workout while in the office. Not everyone can use this chair because they are made for height ranges. Furthermore, when inflated, they are big and tiresome to store.
This office chair type is a good choice for anesthetics and dentists because they reduce spinal pressure. Hence, preventing spinal injury. These professionals suffer from this problem because of spending a lot of their time sitting. Again, they have to lean forward most of the time.
Using saddle chairs helps promote perfect spinal postures, including the neck, head, and upper body. Unlike other ergonomic chairs, the scientific literature supports that this type of chair minimizes injury risk.
In the market, you will find several types of ergonomic chairs. But, all of them are designed to support the entire body. Some have adjustments you can use to make yourself comfortable. Besides, they come in all sorts of sizes and shapes. When making purchases, go for what suits your needs and budget.
They are sometimes called computer chairs because they are mainly used with office computers. They are made with leather or mesh and are used as a general work chair in an office. It accommodates several body shapes and sizes. Even though it is not adjustable, it is the best for a person who does not require a lot of customization.
These are office chairs that are designed specifically for meetings. Besides being large, they are heavy. They are suitable for rooms that hold many people. You can also use them in board meetings.
Conclusion
From the guide above, perfect office chairs for sale makes your office environment comfortable. Moreover, they make the users productive in the workplace. But, you must be keen when making purchases because they exist in different types. Also, the types serve other purposes for different people. Before making purchases, it is wise to know all the types of these chairs. That way, you are better positioned to get what suits you best.