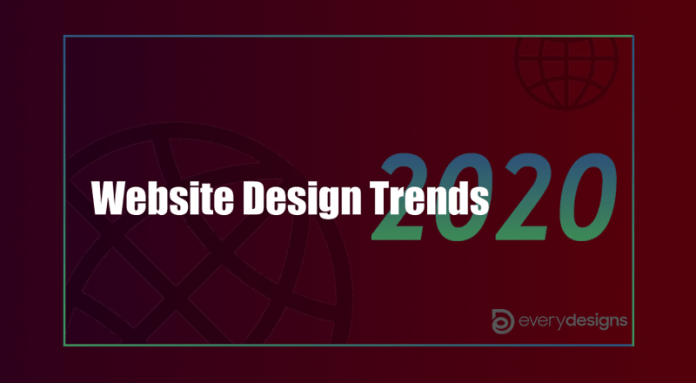 So what web design aesthetics are trending in 2020? As technology advances and markets develop, austin web design companies are coming up with numerous web design ideas based on these trends. They then use this information to design and develop a fully-functional and optimized website featuring dynamic content to motivate user interactivity. Let us take a look at some of them.
Illustrations
Currently, web designers incorporate illustrations like photos and icons to grab users' attention and convey certain messages. When graphics are used properly, they can help with brand awareness. A newly fangled trend is using hand-drawn design components and combining realism with illustrations.
Immersive 3D elements
You will currently spot websites that merge 3D imagery and colors to bring about a greater sense of realism. It is common for designers to combine darker neutral colors with highly saturated shades resulting in designs with a futuristic look.
Unconventional typography
Your website needs to be typographically distinctive on the Internet to stand out. You can pick from thousands of daring and bold web fonts. Consider humongous texts and forms that fill up the screen. Add a few odd sizing and spacing elements, combined with a tinge of vintage typography to make this trend work for you.
Split-screen content
The split-screen trend replaces the conventional boring rectangular mold we were used to seeing on our screens. Screens are now split into two to hold more content and pass more messages. Scroll effects cause each portion of the screen to behave differently, enhancing visualization.
Top programming languages
The most popular websites use programming languages like Python and Java. We are also sure to see an increased focus on UX/UI supporting voice, video, and image. And we do not see this trend going anywhere. Design a website seems to be much easier than before with the support of WYSIWYG editors.
Overlapping layers
You can add a sense of depth and dimension to 2D screens with overlapping layers and elements. This design trend is formed from a single part or multiple overlapping components with the skillful layering of images or text atop each other, the use of light boxes, and parallax scrolling. The trick is to ensure that the layered look maintains a flow through the scroll of the design.
Ultra minimalism
Minimalism is increasing the use of white space in unexpected ways and places. This web design trend makes your website beautiful and elegant. Ultra minimalism creates a more user-friendly platform because it encourages easier navigation.
Dark mode
We forecast that web design will begin to integrate dark interfaces with bright-colored elements and easy to read typography. With most users fancying "dark mode" on applications, it comes as no surprise that creating websites with darker aesthetics is a popular trend.
Food For Thought
The technical aspects involved in web design are ever-evolving. Your website is how you capture the attention and deliver your message to consumers. The digital landscape is very aggressive. And keeping abreast of these trends will help you gain an edge and stand out from the competition.