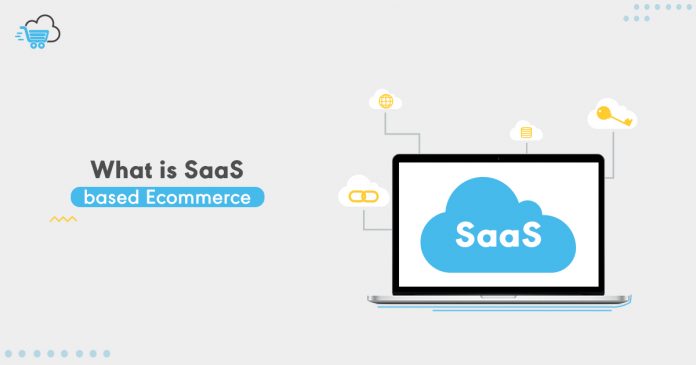 E-commerce grew to an all-time high during the Covid-19 pandemic. With physical stores closing down, more and more small businesses are shifting towards e-commerce. Sales of giant e-commerce retailers like Amazon and Walmart also grew enormously. 
4 Reasons Why You Should Go, Saas,
E-commerce is an over 300 billion$ industry in the USA alone. So there is also a huge demand for eCommerce saas solutions by the retailers. Every day more e-commerce businesses are moving towards saas tools. They need cloud-based services to track anything ranging from tracking customer orders to managing the company's account.
Here are a few benefits of using saas tools for e-commerce businesses.  
Hardware
One of the reasons for the huge demand for SaaS is the low hardware investment. Many enterprises use software with their hardware configuration requirements. But they also need additional servers and switches, which can add up to the cost. SaaS empowers small e-commerce businesses to use these cloud-based applications, which only large corporations used in the past.
Market Reach
SaaS has a wider reach than the old-school download and installing software. These cloud applications are accessible to every market or industry easily. Because of an enormous reach, SaaS is also a cheaper option. So you don't need a specific desktop requirement or server to access it. With a huge number of small businesses now selling online, SaaS is a better option for doing business and operations.
Saves Storage
With traditional applications, you need to invest a lot in a backup. Without backup, the firm is at risk of losing their data completely. As SaaS uses cloud technology, your data is always safe regardless of the size. The cloud technology also makes the data accessible for organizations. You can access the data from any desktop or PC without carrying a backup with you everywhere. E-commerce firms need to stay up to date with the client's order and tracking the delivery. These requirements make SaaS an ideal choice for e-commerce retailers. 
Updates
Because SaaS is cloud-based, the vendor can add new updates and fix bugs without affecting the user experience. This wasn't possible before SaaS and cloud technology, and companies would have to wait for an update from the vendor. SaaS makes it easy for companies to install updates and let vendors fix any bugs in the system.
Final Verdict 
The e-commerce landscape is changing rapidly, and vendors have to quickly roll out new updates to make the software better. For e-commerce businesses, this is a game-changer! Now they can run their operations at a more rapid pace.