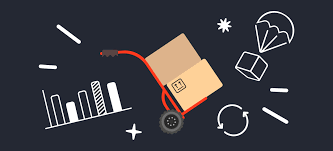 When manufacturers and merchants decide to open their online store, or even sell their products on popular e-commerce sites, then the greatest challenge they face is inventory management.
Although it might be a difficult task, it is one of the most important aspects of any online selling business. Inadequate stock can result in losses and having too much-unsold inventory can lead to products getting damaged. 
But then you must be thinking, how can you predict the exact demand of your products and decide the right inventory stock level for your business? 
Well, it is indeed a difficult task, but there are a few tried and tested methods, using which you can effectively manage your e-commerce inventory.
Begin by Doing It Yourself
If you are the creator of your product and are planning to explore its business potential, then the best practice would be to handle orders yourself, market your creation through the social networking sites, pack them as per your choice and directly courier it to the end customer. 
You can keep the UPI or other e-wallet payment options so that your customers can digitally pay you. By doing this entire activity yourself in the beginning, you will get a complete idea of how people are reacting to your product, what could be the perfect inventory and how should the products be packaged. 
Once you start getting bulk orders, you can open an online store or place your products on the popular e-commerce platforms for sale.
Evaluate Your Product 
Excess or unsold stock is the biggest risk for any manufacturer. Sometimes even the most popular e-commerce sites incur huge losses due to too much leftover inventory. Thus, the only way you can evaluate the amount of stock required is by taking the help of automated Data. Invest in a successful inventory management system that allows you to categorize the fast-moving products and the products that are sold at a slow pace. As per the data acquired from this analysis, you can decide the accurate inventory level.
Outsource Inventory Management
This simply means, using the service of a third-party vendor for packaging and shipment of your product.
E-commerce sites like Amazon offer storage facilities to their partners, therefore you can collaborate with them and they will handle everything, right from packing, delivery, and after-sales customer support. This will reduce your effort and will allow you to concentrate on making your products better.
Inventory Management Software
There are various pieces of software available on the market that can help you automate your inventory management process. The best out of them is the QuickBooks inventory management software. This can be used by small and large e-commerce businesses for tracking the finances and handling the inventory effectively. The best part of this system is that it also takes care of the negative inventory and alerts you whenever your inventory, needs to be replenished. 
Create Urgency to Clear Old Stock
Use intelligent marketing strategies to clear your stock before they become obsolete. Give away those products on limited period discounts and promote it across all social media sites. Additionally, you can promote the product as fast selling and create an urgency where the customer is prompted to order the product before it runs out of stock. These strategies can minimize your unsold stock and thus help you sell out the produced inventory.
Final Word
These simple steps can help you take care of some common inventory errors and save you a lot of money, boost your eCommerce business and satisfy your customers.