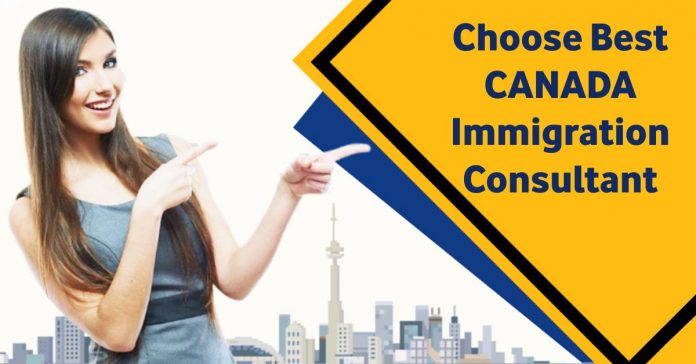 You can find out how much it costs to hire an Immigration Consultant Canada. This article will go over the regulations that govern immigration consultants in Canada and the costs involved in hiring one. You will also learn about how to find out if a person is properly licensed to represent immigrants. You will find out what to look for when choosing an Immigration Consultant. After reading this article, you will be well on your way to a more informed decision. It may take some time to get to the right decision, but it will be well worth it in the end.  If you are looking for Immigration Consultant in Canada visit this website tudorhouseconsulting.com
Regulation of Canadian Immigration Consultants
A number of issues with Canadian immigration consultants have been the subject of ongoing discussion. Unscrupulous consultants prey on the newcomer's lack of knowledge of Canadian immigration laws and can undermine the integrity of Canada's immigration system. Unscrupulous consultants often target different populations such as those with limited English and French proficiency, or those who have little or no connection with Canada. There are also differences in the difficulties faced by different groups of immigrants, including gender, sexual orientation, country of origin, disability, and family status.
Regulation of Canadian immigration consultants is an important aspect of the immigration system in Canada. A competent regulator can take action against consultants who breach their professional codes of ethics. The regulations governing Canadian immigration consultants were passed in 2004. The provinces play a critical role in Canada's immigration system, and this has led to greater interest in regulation of the profession. A strong regulator can prevent fraudulent acts from gaining a foothold in the industry.
Cost of hiring a Canadian Immigration Consultant
When choosing a Canadian immigration consultant, it is important to understand what to expect in terms of price, service, and time. For a study permit, a work permit, or Canadian citizenship, the costs can range from $700 to $2,500. Fees quoted by consultants are indicative and do not include application costs from IRCC. An unregulated Canadian immigration consultant may not have a CICC number, so be wary of a firm that does not divulge this information.
Hiring a Canadian immigration consultant may be an excellent investment, as the consultant will help you fill out application forms more accurately. Inaccuracies in the information you provide may result in your application being denied, slowing down the processing process. A consultant will help ensure that your information is correct and complete to ensure a higher approval rate. Furthermore, he or she will advise you on the most efficient way to find a job in Canada.
Checking if a person is licensed to represent immigrants
If you are thinking of hiring an immigration attorney to help you with your case, you should check whether they are licensed in the province in which you live. The law society of your province will be able to provide you with a list of lawyers and accredited representatives in your area. A lawyer who is on the ABA list is not permitted to practice before U.S. immigration officials. A person who is accredited by the Board of Immigration Appeals (BIA) is licensed in Canada and is an accredited representative.
If you are unsure whether a person is licensed to represent immigrants, you should read the immigration law section of the government's website. IRCC regulates immigration consultants in Canada. People who become immigration consultants receive a seven-digit CICC number. The CICC number is a good indicator of their certification. Immigration lawyers are regulated by provincial law societies. Their CICC numbers are not on their license, but they are registered with the province bar.