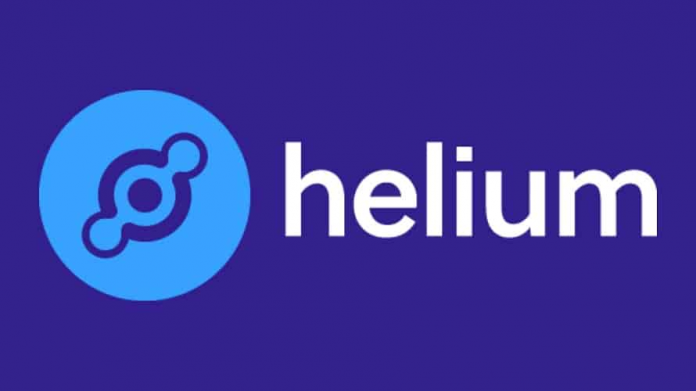 Decentralization is among the cornerstones of cryptocurrency. It's not something that most crypto projects have because the network we use to interact with cryptocurrencies is owned and operated by centralized providers. The solution to creating a decentralized but peer-to-peer network using cryptocurrency is simple yet incredible. Introducing helium, a peer-to-peer 5g network that is here to make HNT one of the most valuable cryptocurrencies ever
Helium is a decentralized wireless network that marks the advent of next-generation IoT interconnection services. Soon after its inception in 2019, helium revealed its first physical Helium hotspot devices, designed to power the encrypted IoT infrastructure. The seamless network provides unparalleled reliability and capacity, ensuring that customers have access to cutting-edge services that are fast, affordable, and immersive – all backed by best-in-class customer support.
What is a Helium Hotspot?
The Helium Hotspot is a revolutionary product that enables anyone to own and operate their network for low-power IoT devices. While the Helium hotspot may look like the traditional router we use for a wireless network, it has many features beyond WiFi. The hotspot allows you to transmit data at a low cost, making it the ideal solution for large-scale IoT networks such as stadiums or manufacturing facilities.
What Has Changed Since The Debut of Helium Light Hotspot
The Helium Light Hotspot represents the next generation of how the LoRaWAN gateways will interact with the Helium blockchain. Since its inception, the Helium blockchain has run entirely on the physical hotspot itself. With the developments in the blockchain network, each physical hotspot operating a full node undergoes increasing load and starts to fall out of sync following the extensive compute requirements.
To address the consensus work for the hotspot, helium introduces light hotspots that would be moved off physical Hotspots onto the Validators. To enhance the efficiency of architecture and enable the network to scale and reach a global audience.
An overview of the helium network's benefits and impacts on the IoT market
Helium provides you with superior internet coverage and connectivity of IoT, which reaches 200 times farther when compared to traditional WiFi connections.
Helium offers an entirely new incentive model to earn HNT cryptocurrency from your hotspot device. Thanks to its eco-friendly, affordable, and decentralized infrastructure, accessible to everyone!
With the advent of the helium network, the IoT market is experiencing a paradigm shift. Devices are increasingly becoming interconnected and can communicate with each other.
The latest update streamlines the operation and makes it ideal for applications that need security and reliability and consume less data, which was previously not possible.
So you might be looking for the best Helium HNT hotspot miner to buy? There's no need to overthink it – if you're in a hurry and want the one that mines the most, Helium HNT should get shipped out as soon as possible before someone else gets their hands on one! Meet HeliumMart, an aspiring online retail network that offers an excellent range of helium hotspot miners, hotspot accessories, and IoT devices.
HeliumMart
Start your Mining journey and connect with the community of miners in the global arena of helium mining. HeliumMart is your best bet to getting started in the crypto community with the latest hardware system and accessories designed to meet all your mining needs.
HeliumMart is the one-stop solution for all helium network requirements starting from the most advanced helium light hotspot miners, IoT devices, LoRaWAN devices, and end nodes to various accessories. HeliumMart intends to address the crypto community's need for innovative mining and hardware system which revolves around the helium network.
Helium Network is ambitious and determined to expand, making it a hot topic, especially among Cryptocurrency enthusiasts. However, Users, particularly beginners, may find it difficult to understand how it works. No need to stress.
HeliumMart is here to assist. We feel pleasure to announce that we now offer opportunities for specialized training devised by the Gristle King himself, Nik Hawks. He has a wealth of first-hand experience with helium networks and training in general. The courses are designed for beginners and experienced users alike who want to enhance their knowledge and expertise.
Whether you need to learn about LoRaWAN, HNT, Blockchain, or the latest 5G technologies, we have the resources and competence to meet your specific needs. An abundance of information is available on The People's Network and decentralized wireless communications that will help you become a Helium expert. The dedicated team behind the course aims to build a global decentralized network.