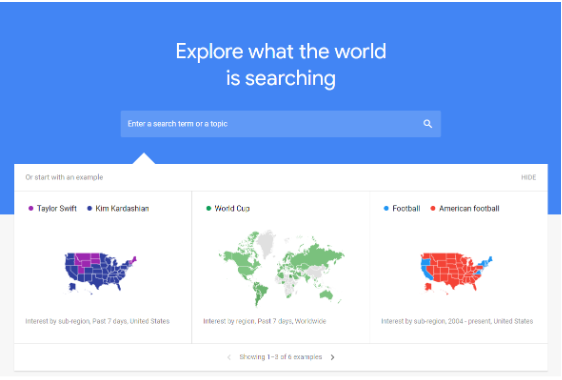 Google Trends is one of the best SEO search tools. I'm sure that if you've already researched keywords, you've used Google Trends to test your interest in a specific keyword. But many SEOs never fully exploit the potential of this fantastic tool.
What is Google Trends?
Google Trends is a search trend function that shows how often a particular search term is entered into the Google search engine in relation to the total search volume of the site in a given timeframe. Google Trends can be utilized for SEO experts for relative catchphrase searches and to discover spikes triggered by events in the keyword search volume. Google Trends provides data for different keyword metrics, including interest in a keyword throughout different time periods, trending or topical at the time.
How To Use Google Trends For SEO
Take Advantage Of Relevant Keywords
Keyword research is the foundation of SEO, and tools like Google Search Trends make it easy to select the right terms. At the center, this trend tool is an essential keyword research resource. The relative search volume shows how many people tend to link to this query. Adjustable segments – country, time, industry category, and type of search – can refine your search.
Identify The Root Cause Of A Drop In Organic Traffic
Sometimes, if the organic traffic to one of your blog posts decreases, it's not always the fault of your content. The keyword you are ranking for may have lost popularity with your audience. To accurately determine what's causing organic publication traffic, Google Trends can create a clear image for you. By connecting the top keywords for which your message is included in Google Trends and checking its popularity over time, you'll know if you need to update your message or if your audience has lost interest in the keywords.
<iframe width="560″ height="315″ src="https://www.youtube.com/embed/u75nbWDqymA" frameborder="0″ allow="accelerometer; autoplay; encrypted-media; gyroscope; picture-in-picture" allowfullscreen></iframe>
https://www.youtube.com/watch?v=u75nbWDqymA
Create And Optimize Content For Seasonal Trends
Seasonal trends are among the most reliable and consistent topics to be addressed. They provide a comprehensive bank of articles that you can write about every year. To take advantage of the wave of searches that certain keywords are searched for, you can formulate new content or modify and update existing content on those topics in order to capitalise on traffic opportunities. If you run an air conditioning and heating business, you know that your customers will be searching for heating during the winter, and air conditioning during the summer. To get an example of this, use Google Trends to enter the keyword 'air conditioning' and see how it's search popularity peaks over the summer months.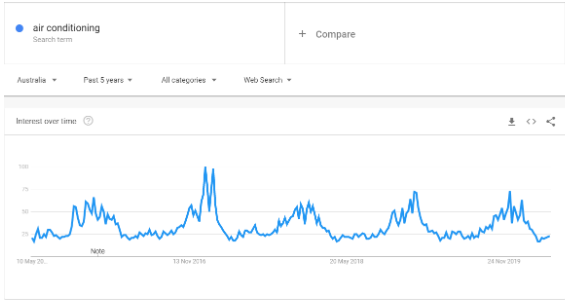 Find Trendy Topics To Discuss
News coverage informs the public. And the more your audience is informed, the better they can do their job. They will also begin to trust you more for the timely correction of the story. To find popular topics, use the Google Trend trend tool. It will show the most searched queries by users in the last 24 hours. You can also filter thesis articles by categories, such as Business, Entertainment, Health, Ski / Technology, Sports, and Top News.
Evaluate The Demand For Your Product Or Service In Specific Regions
Not everyone will like your product or service, but if you can target people whose life situation makes it more necessary, you can spend your time and resources more efficiently. For example, if you sell clothing, checking the popularity of the keyword "winter jackets" in a particular region, city, and metropolitan area for a certain period helps you understand which target audience to target.