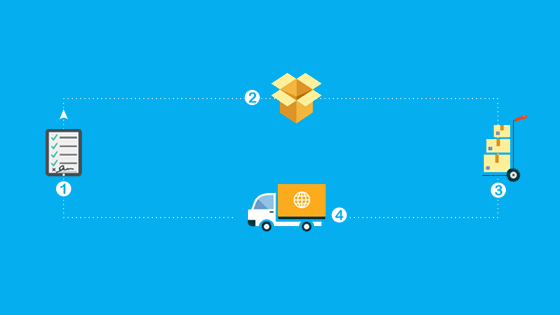 Customer satisfaction should always come before anything else in the business. You should always strive to offer convenience and flexibility to ensure that nobody feels left out.
Are you looking to offer custom shipping methods or looking for a way to provide a range of shipping methods to accommodate everyone, then you should try incorporating Magento 2 multiple table rates? This fantastic extension provides you with a whole range of shipping methods, which feature percentage and flat rates depending on the product weight, quantity, and delivery address.
However, with so many Magento 2 multiple table rates available, you should be keen when selecting the right one to ensure that you are getting it from the best provider. You need one that will meet all your needs and give you the results that you are looking for. Let's have a look at some of the top aspects to consider when selecting one.
Usability
The first and most crucial aspect to consider is the usability. You want something that you can easily manage and control to offer buyers the best shipping experience. Get one where you can easily set the shipping methods without confusion. Also, it should allow you to create custom prizes for different products. For example, you can set high shipping for heavy, large, and fragile items. This enhances flexibility and ensures that you have everything under control. It should also let you set the minimum and maximum shipping rates. If the total cost is lower than the specified minimal price, it will be increased automatically to reach the minimum limit. The same happens if the value exceeds the maximum rates.
Transparency
The right tool should display all the essential features to enhance transparency and provide buyers with a seamless shopping experience. For example, it should display the images of the selected products before checking out. Other than that, it should indicate the delivery interval for the different shipping methods, and this way, customers can choose the most convenient before completing the order. Transparency ensures that buyers are making the right decisions without making mistakes that could trigger them to cancel the orders.
Select the maximum and minimum weight
The right extension is one that lets you set the minimum and maximum weight allowed for the free shipping of products. With this, customers can make the right decision, especially if they are hoping to evade the shipping fee.
Easy to add features
The best Magento 2 table rates extension should not only allow you to add shipping rates via CSV files but also, it should make it easier for you to confirm orders, tracking numbers as well as printing invoice. The aim is to make shopping and selling easy both for the buyers and the shop owner. Therefore, the more features the extension allows you to add, the better.
Extra shipping options
You have probably come across several customers asking for more shipping options before fulfilling their orders. You should work on adding more shipping choices to enhance the convenience and ensure that you meet every shopper's needs. The right Magento table 2 rates extension should let you customize this based on the product's weight, price, quantity, destination, and other relevant features. Other than convenience, this feature will help save shoppers' time. For starters, they will confirm their orders fast since the process will be clearly outlined. Other than that, they do not have to wait forever before you deliver their products. By offering multiple shipping options, the extension allows you to provide great customer experience, and this is precisely what every buyer wants.
Set rates as per different shipping parameters
The extension should let you set the shipping rates depending on specific factors. You can calculate the shipping cost as per the buyer's address, weight, price, and the subtotal of the entire order. You can then combine the estimated rates to come up with a reasonable shipping rate which is fair both to you and the buyer.
With these tips, you should be in a position to find the best Magento 2 table rates extension to help you offer your customers the best shipping without confusion. This makes the entire shopping experience seamless and worthwhile. Magento 2 table rates extension is meant to be a perfect solution that lets you support your buyers to finish their shopping. It is a must-have tool for store owners as it is not essential for helping customers to save time, but also it will help increase your conversion rates and in return, help your store grow.