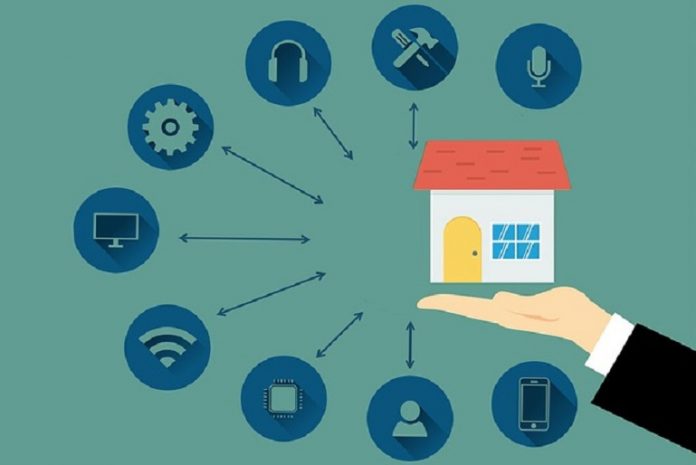 Unless you have been living under a rock for the past few years, you are familiar with the term "smart home". In short, a smart home is used to describe a residence that has thermostats, lighting or even a security system that is controlled remotely by either a computer or a smartphone. While most people know what a smart home is, they fail to realize that making their home more technologically advanced is quite easy.
Estimates show that nearly $480 million worth of smart home devices will be sold in the United States this year. New devices are hitting the market all of the time, which means there is no shortage of ways to make your home smart.
The following are just some of the things you should consider if you are attempting to create a smart home.
Smart Lighting Can Be Beneficial
If you have already chosen a smart home hub to use on either your phone or computer, you need to start investing in various smart elements. One of the main things most homeowners invest in is smart lighting. Not only can these technologically-advanced bulbs interact with most smart home hubs, they can also capable of co-existing with other smart home elements.
Most of the smart lighting systems on the market replace traditional light switches with motion sensors. This means that you will not have to worry about manually turning on the lights when entering a room. The sensor will detect movement and turn on automatically. There are many systems, like the ones made by Phillips, that can actually learn the user's lighting preferences over time.
Taking Your Home Security Solutions to the Next Level
Keeping your home safe and secure should be one of the top concerns you have. Luckily, there are tons of security systems on the market that can actually interact and be controlled by smart home devices. Investing in a wireless security system is one of the best decisions a homeowner can make.
If you want to learn more about how to use smart home devices to control an alarm system, be sure to check out the Amazon Alexa and Total Connect 2.0 integration guide by Alarm Grid. With the information this guide provides, getting your new alarm system functional will be a breeze.
Don't Forget About the Power and Convenience of Smart Thermostats
Are you tired of wasting energy and having outrageous electricity bills each month? One of the best ways to solve this problem is by investing in a smart thermostat. With these thermostats, you can control the temperature of your home with the click of a button.
Most people use these thermostats to set the temperature in their home higher while they are away. This will reduce the amount of time the HVAC unit runs, which will save you money on energy costs. Once you are on the way home from a long day at work, you can use your smart phone to adjust the temperature settings.
Seek Out Professional Guidance
If you are ready to take your home into the 21st century, investing in smart technology is crucial. Allowing professionals to weigh in on what devices should be purchased for your residence is a good idea. These same professionals can help you install new smart devices and optimize them for maximum performance.