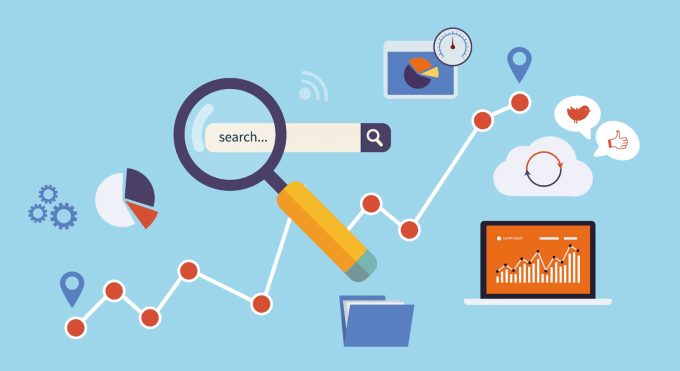 Whenever we visit a website, it leaves an impression on us. It is this impression that would bring us back to the website in the future or puts us through a negative experience to the point that we decide never to visit it again. Some of the websites we visit are quality-oriented while the others are a plain simple waste of time. The likes and dislikes is a matter of personal opinion and preferences when it comes to website design. But, it can be concluded that there are few components that every website must-have. Here is the list of key components that must be integrated with every website to get a good response from the end-users –
Well-Defined Purpose
When you have designed a website with clarity and clear purpose in mind, it reflects in the outcome as well. You should go through in your mind over again and again so that you can come to a clear conclusion about what you want in your website and also the objectives. It would help the web developer to ensure that it is developed in a way that your vision reflects in it with clarity. A site that is built for the sake of it would lack the appeal. It would not inspire the visitors to trust the website or perform any action that you'd want them like making a purchase, sharing information, or visiting again. A bad impression can lead to bad marketing and eventually, poor market image.
Usability
When it comes to building a website, usability is of prime importance. The competition is quite intense. If your site is not user-friendly and doesn't provide the users with the clear idea of how to perform different actions on the site, they would simply leave. It is not suitable for your business and thus, giving due importance to the usability, user-friendliness, and fluid navigation of the website is crucial. For example, if it takes too much time to find a product on an e-commerce website and the check-out process is too complicated and time-consuming; would you end up buying the product in the cart?
Customer-Centric
When it comes to designing a website, the web developers, as well as the business owners, should keep the needs of the customers at the forefront. It is often seen that the web developer and site owners are too self-absorbed in making the website their own way that they forget what the customers and users would like or dislike. The site should be user-friendly and provide customers with a seamless experience on the website. It is what would make them your loyal customers and also add to the brand's market image.
Fluid Navigation
The website that developers design needs to be sooth and allow visitors to navigate through it fast and easy. If the user experience is flawless, they will keep coming to your website. It is best to avoid too many clicks or page links on the website as it can be quite frustrating to the visitors. The design needs to be clean and well-thought-out. It is all about having a proper plan fro the start. There are many certain features that can hinder the smooth functioning of the website.  One needs to avoid big and large images that can slow down the website.
Appealing Appearance
One of the reasons why people visit and stay on a website is because of its attractive design. Using excellent website templates such as bootstrap material design can make the website look great. A good design will allow the website to stand out from its competitors and attract more customers. The developer needs to use modern trends that would appeal to the target audience. Investing in a good design right from the start can help companies save money. They do not have to hire developers, again and again, to redo their website to keep up with their modern customers.
If you have been looking to create a new website for your business or want to redo an old one, it is essential to hire a professional developer. He will understand your needs and provide you with multiple options to choose from. The developer should be able to provide you with a design that is perfect for your niche.