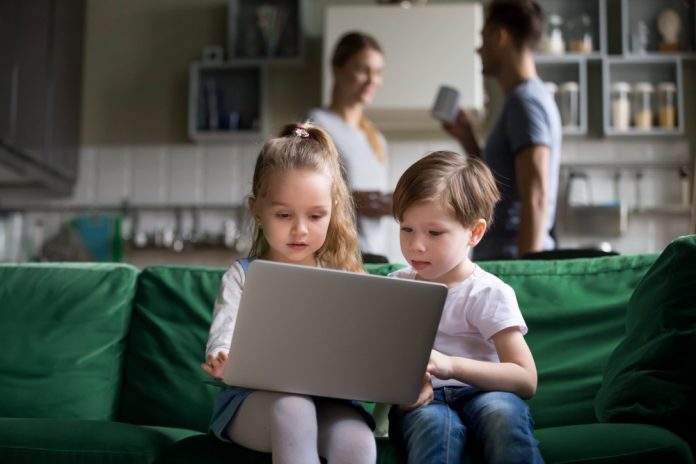 With the increasing use of technological devices and social media websites, more and more children spend a lot of time online. This becomes an area of concern for parents. There are several illegal websites present on the internet that you would not permit your child to encounter. This task of supervision is made easy with the use of parental control software. By this software, parents can easily track the activities of the kids.
How does a parental control software function?
21% of children in EU are addicted to watching videos, playing games, surfing social media websites on their mobile phone and computers. A parental control software provides an ability to the parent to block undesired web content, restrict risky apps and websites, limit screen time, and a lot more. These services assist your child in providing a safer interaction on mobile devices and computers.
A parental software is meant for both at-home use and office application. However, it is not a substitute for healthy communication. It is important for parents to talk to their children to not visit unsavory, unsafe, or inappropriate websites, and tell them the adverse impact on them.
Take some time to convince older kids that their activities will be monitored without exposing their privacy. Such type of collaborative approach is beneficial than applications that secretly spy on kids.
How helpful is parental control monitoring software for kids?
Nowadays more and more parents are making use of parental control software to monitor the activities of the children at home. Looking at the increase in implementation of this monitoring software, it is likely that children won't have any privacy at their home.    Based on the effective monitoring activity, this tool provides comprehensive reports on various factors:
Use of social networking websites like Facebook
Calculation of hours spent on surfing net
Internet or Websites surfing
Logins and Logouts
Active or Idle Times
Software apps used
Functions:
Evaluate Your Kid's Devices
One of the common questions that parents have is why to monitor your children's online activity. This is because modern kids use variety of web connected devices to access information online. To efficiently track all these devices, it is important to use modern parental control systems.
Before setting up a specific parental control utility, it is important to ensure that it provides support to the various different device types present in the household. There are a few parental control utilities that leverage VPN on iOS devices, run internet connections via a local application to allow content filtering.
What are the charges of a parental control mobile software?
Parental software operates in the form of a subscription service. So, its pricing is aligned with device restrictions. Though you will find some free versions of this software too, that guarantees you basic protection on a fixed set of devices. If you find that your children are addict to smartphone, then you must invest in a good quality parental control mobile app. This service will provide you an ability to filter your content at the level of router. The settings you make impact each and every device present on the network.
Conclusion
As tech addiction has been taking a form of a problem, it is very essential to inculcate good device usage habits in your children.