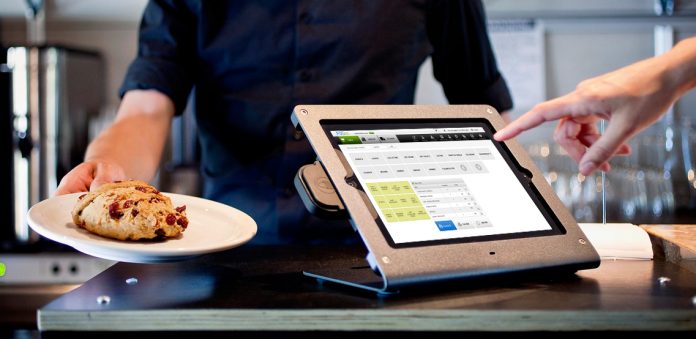 Do you need a best-quality POS system for your restaurant? That will be hard to find because there are many products available on the market. We will help you with that. Below, you can find a list of 25 best restaurant POS systems. Choose one that matches your business needs.
Touch Bistro – good POS system that simplifies all the transaction aspect in your restaurant. This software allows you to use the latest technology of the POS system.
Rezku POS – one of the newest product that offers a smooth transition in the transaction process.
Harbortouch – this is one of the advanced POS systems, plus also the most affordable one.
Lightspeed Restaurant – this is the best choice if you plan or used to use the iPad to operate your business.
ShopKeep – easy-to-use, has a lot of features, affordable, are several benefits you can get from this product.
Square for Restaurants – this system can help you to do the complex process, such as dividing tabs and tips, with the payment.
Future POS – it uses a cloud system to keep the data for better protection than other product.
Clover Station – this is the perfect choice for a medium-sized restaurant for all-in-one POS solution.
Revel Systems – you can choose this if you plan to integrate your POS system with QuickBooks.
Toast POS – this is one of the most efficient systems to manage your restaurant payment without having high spec equipment.
Cake POS – you can use it for many things, from managing the guest to the accepting the order via the internet.
Breadcrumb POS by Upserve – it covers everything in your restaurant, from payment to kitchen management.
Loyverse – the main reason we put this product on this list is simple. It's FREE.
Maitre'D – it has two platforms you can use, traditional and modern. So, you can provide more option for your customer.
NCR Silver – one of the POS systems that you can use on two platforms, Android and iOS.
Brew POS – its delivery mode will help you if you plan to expand your restaurant service.
Positouch – this is a perfect choice if you provide the table and on-the-go service for your customer.
Restaurant Manager POS – this product is specially designed for the restaurant owner.
Aloha POS – this is easy-to-use software, so you don't need to spend too much time to train your staff to master this software.
Micros POS by Oracle – it has integrated payment system and great customer service.
Aldelo POS – you can get it for free if you sign up for Aldelo Pay.
Nobley POS – the customization feature is really amazing.
AccuPOS – this is perfect couple for QuickBooks and Sage.
EPOS Now – it has many functions and features, such as timesheet tracking and more.
EZee BurrP! – Regardless of its funny name, this is perfect software for you who have many business places.
Basically, those are 25 POS system that we can consider as the best restaurant POS software. If you want to narrow the POS list down, you can see the top 5 at 5besthings.com. A point of sale system will be able to help your restaurant to optimize its business operational system and grow successfully.