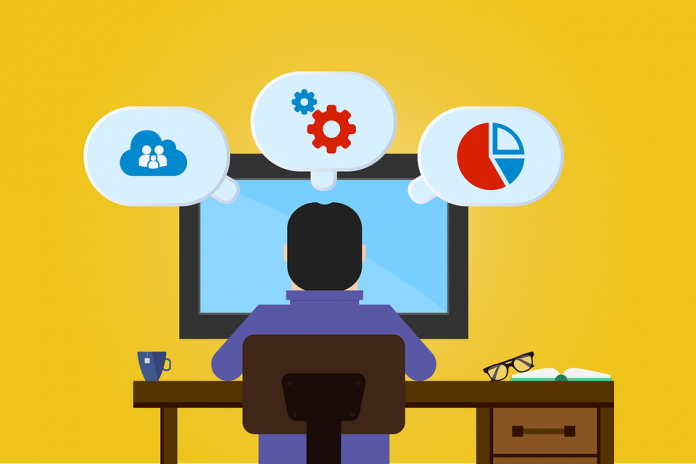 As technology advances, business operations have been made easier to manage. There are ample tools out there to help businesses engage with their clients effectively.
For example, you are a real estate businessman you need a Real estate CRM software to manage your business easily and effectively.
If you want to enhance customer satisfaction then you should invest in good quality CRM software. Customer relationship management is very helpful if you want to identify, understand and address your customer's needs.
For any business whether small, medium or large to succeed, it must create and sustain relationships with its customers. Without good customer relationship, it is impossible to succeed in any industry.
That is why businesses are advised to implement a high-quality customer relationship management application in their day to day activities.
With good customer relationship management software, you can organize sales and marketing strategies, enhance customer support and more.
Businesses and companies that have implemented CRM systems in their operations obtain great benefits which enhance their productivity, make them efficient and also profitable.
In this post, we have presented some benefits the benefits that your business can obtain when you implement CRM software in your operations.
Perfect organization
It is no doubt that you will get overwhelmed and get disorganized at some point when your business grows and you have to handle hundreds of thousands of customers.
But with high-quality CRM software, everything becomes simple and intuitive since your customers' information is stored in a well-organized manner and can be accessed easily.
Your contact list will be maintained so you can access important information such as customer email, purchasing history as well as phone contacts.
You just need to do a search and all the software displays an overview of this information where you can pick the necessary information without going through paper folders or using other traditional methods.
Good customer services and relationships
Building good customer services and relationships is the most significant aspect of using CRM system for any business.
Businesses and companies that strive to create and maintain good customer relationship have higher chances of thriving which makes them profitable.
Note that if you make your customers happy, they will spread your products and services by word of mouth so many people out there will know that you exist.
When you make your customers feel valued, they will more likely buy from you and refer their friends and colleagues to your business.
Sales management
If you are working with a team of sales reps, it is significant to track their progress and understand how effectively they are when it comes to nurturing leads and making sales. With this software, you can be able to obtain sales statistics for every team members, such as task completion and conversion rate.
This, in fact, makes you get the opportunity to understand which group is performing well so that you can reward and also coach those that need some more help.
Social media integration
Most CRM systems are designed with a feature that helps to integrate social media platforms such as Instagram, Pinterest, Facebook, and LinkedIn. This is an important aspect that makes it possible for businesses to keep tabs of their social media campaigns.
For instance, you can be able to identify which channel is driving more traffic, what your followers are saying about your products and services and more.
Remote access to important information at any time
Immediate access and retrieval of information is the most important feature of the latest technology.  In the past, immediate access was a hard task.
Today, it is a necessity. Today's customers will feel ignored if you don't reply back to their emails instantly or if you have seen their messages but they can't see any action going on.
CRM systems allow users to add, access, and update information remotely. This makes things easier and faster.
Improved customer service and support
The same way you value your time; your customers too, need you to value theirs. Whenever your customers hit a snag or get into a situation that needs your immediate attention, they expect you to resolve it as soon as possible.
With CRM system in place, as soon as you notice that a customer needs some assistance, your sales team can easily access all the information concerning that particular customer so that they can find a solution to the problem the customer has encountered.
In fact, if you are working with an experienced sales team, after getting past information about the customer, they are able to find a solution within a few minutes.
Conclusion
Now since you understand the benefits of CRM software, it's your turn to implement it in your business operations. However, you must ensure to be clear about your objectives, needs, and expectations before you decide to choose one.