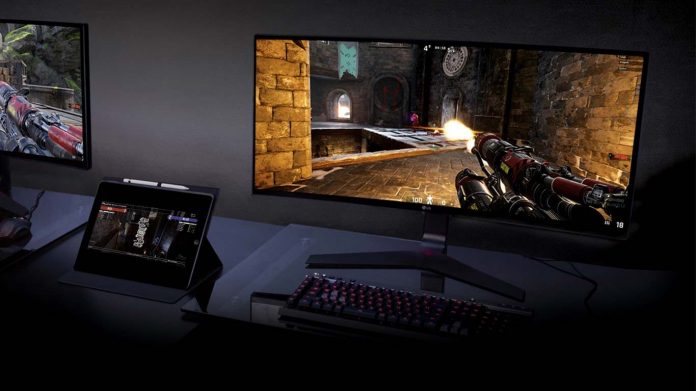 No matter if you've been into the gaming experience for a short time or years, you want the best time when playing.
That said do you take the time to make sure all your accessories are both top-notch and compatible?
If you end up with sub-standard equipment or an inability to link up with features of your game, you could be in for a bad time.
So, are you doing all you can to take your gaming experience up a notch?
Don't Sleep on Your Headset
In coming up with the ultimate gaming experience, never go to sleep on the importance of a good headset.
If a Nintendo player, do you have the right headset to maximize the fun?
Take the time to check out the Nintendo Switch headset.
When you are playing any number of games with others, you want to be able to communicate with other players. That is easier now since you can plug in the gaming headset you have with the Switch's headset jack. Now, talking with others is simpler since you can rely on a Turtle Beach headset to make chatting a breeze.
No matter the game or brand you're using, your headset should always be a top priority.
In choosing a headset, look for one that offers the following features:
Comfort to wear – The last thing you'd ever want would be a headset that is either too tight or too loose fitting. Either would take away some of your concentration. This is due to the fact you'd be spending a fair amount of time adjusting your headset instead of focusing on the game.
Removing outside noises – Another way to lose your focus is if distracted by other noises. Such noises can include animals, individuals, and even a TV blaring somewhere nearby. With the right headset, you can keep your focus on the game and nothing else.
By spending the right amount of time and money getting a first-rate headset, you are coming out a winner.
Your Surroundings Matter Too
While the right headset is key for your gaming, don't brush aside the importance of the surroundings.
With that in mind, you want to be in a place in your home where your concentration is not apt to be broken.
For instance, do you have a room you can escape to for some privacy? If so, you are best off playing games there instead of a more crowded area like a kitchen or family room. Although the family room may work if others are not around at the time, don't always rely on it to be that way.
It is also important to make sure you have the proper lighting at all times. Bad lighting can make it harder on your eyes to focus in on the game you are playing.
Last, find a comfortable chair or even a bed so you are in a good position while playing however long it is you want to go at it.
As you look to set up the best home gaming layout, find that where your experiences are second to none.