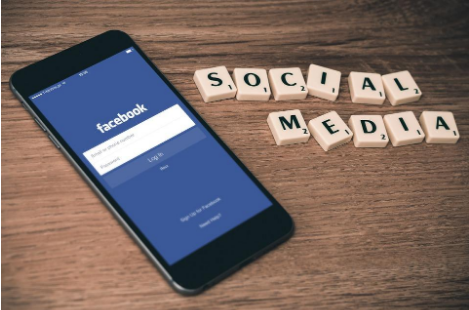 Social media is probably the ultimate tool among businesses in today's technology-motivated society. To start with, it functions as a channel through which big businesses can utilize to become more approachable to consumers. 
Furthermore, social media has been a huge help, particularly for small businesses who want to market their products and services. This effect is why it is significant for any business nowadays to know what are the latest social media trends, as well as the upcoming breakthroughs.
To remain on top of the chain, you need to prepare yourself to incorporate current innovations into your business procedures and be available across different platforms of social media to further expose yourself to your target audiences. So, what are the latest social media trends, and how can you take advantage of them? Here's how.
Ephemeral Content
If you are still unaware of ephemeral content, it merely refers to the posts on social media that only lasts within a limited time. A few examples of ephemeral content are Instagram Stories and Facebook's My Day, which only lasts for 24 hours. 
As you can observe, there are millions of people who engage in social media posting videos and photos using this setup. This approach can entirely help in stimulating the curiosity of many people who are active in social media; hence, boosting your sales and promoting communication with your customers.
Since ephemeral contents are time-bound, it urges your subscribers to continually check what you post because they know that it will only be available within a day and that other interested customers might purchase the available products right away.
Moreover, this strategy enables you to assess how your social media followers react to various kinds of media. This method will give you a hint as to what sorts of posts prompt the curiosity of the vast audience, which encourages you to make more of the same kind of content next time.
A Thought Out Social Media Post
People have small attention spans. As such, if you need to maintain the attentiveness of your followers, you need to supply them with a variety of subject matters that they would enjoy seeing. 
With this approach, you can assure that you are organizing a steady feed in social media that your followers will always like. Also, for you to improve your control concerning your posts, you might want to utilize a word count tool to guarantee that your posts are not chunky and readable to a wide variety of audiences. 
Each platform offers different capacities, and some companies are not using every platform in social media, so you must assess each platform to determine where your followers are the most engaged.
Mobile-Enhanced Content
Mobile devices are no longer merely for texting and calling because smartphones nowadays are capable enough that you can use them as mini personal computers where you can browse the web, play games, and access documents.
Besides, there is a significant number of people nowadays turn to their mobile device whenever they need to check their accounts on social media, emails, and others instead of their computers.
With this kind of technological advancement, industries need to pay extra attention to their social media format to market products and services. Why? Because some desktop-published posts do not usually fit on the screens of smartphones.
By executing these methods, you can draw the focus of mobile users and guarantee that they will have an excellent time visiting your page.
To Conclude
Social media is continuously changing, with technological innovations both in platforms and devices, enabling modern ways for people to communicate. As the means for communication become more accessible than ever, several companies started to take advantage of this benefit.