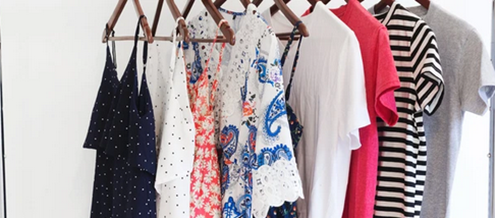 Every business regardless of size today is under threat from the impact of coronavirus outbreak. The only way to remain in business is to go online. This is easier for businesses that had an online presence before the pandemic. Fortunately, social media companies have come up with innovations to help all kinds of businesses survive the trying moments. Read on to discover how you can use the new features on social media platforms to grow sales.
Facebook Shops
The social media giant launches this new feature for business owners to display and sell merchandise on the platform. This is a wonderful gesture to help businesses survive the pandemic. Brick and mortar stores are not opening anymore to maintain social distancing to curb the spread of the virus. So, harnessing Facebook's new feature allows selling online with or without a retailer website.
Facebook Shops allows cresting a free digital storefront for customers to purchase your items directly on the platform or your website. The beauty of this feature is appearing on Instagram too for users to discover through ads or stories. Using Facebook Shops allows competing favorably with bigger boutiques. You can also connect your Shopify store to Facebook without limiting customers from using each app individually.
Facebook's business resource hub
It is a great idea to have your small business among the over 90 million on Facebook today. This generates immense advertising revenue for Facebook. As part of its corporate social responsibility amid the pandemic, the platform introduced "Appointment" and "Automated Ads" features to support small businesses. This means that you can easily market your merchandise after looking for wholesale clothing in USA from a reliable online distributor.
Boutique owners can benefit from Facebook's "Business Resource Hub" launched to support businesses affected by COVID-19 pandemic. Accessing this hub is free to benefit from a resilient toolkit having information to protect your business from disruptions. Additionally, the toolkit has a quick action guide to help business owners coordinate activities seamlessly. Facebook also offers free templates like 'we wouldn't be here without you' and 'yes, we're still taking orders' to communicate with your customers.
Instagram support small businesses sticker
The Facebook-owned platform has this new feature to make people support small businesses. You can use this to boost sales in your boutique by offering gift cards or fundraiser stickers. These are shared on your business profile page or in Stories. Although it is hard for shoppers to visit your store in person, making purchases redeemable in the future will keep your business going.
A link to your website after clicking on the sticker allows making purchases. Additionally, customers can share the sticker on their profiles to show support for your business. This feature maintains awareness for your boutique. Additionally, it amplifies new ways to make sales despite the pandemic. Keep in mind that customers can follow your Instagram page without knowing how to support your business during this trying moment.
YouTube's video ad tool
Many small business owners lack the skills and budget to create quality video content. Keep in mind that in-person video shoots are hard amid social distancing. Fortunately, you can utilize YouTube's 'Video Builder Tool' to create free video content. The release of this feature was accelerated to help business owners communicate effectively amid the pandemic. This feature animates static content including logos, images, and text with music into the platform's library.
You can use the video ad toll to create and customize 6 to 15 seconds long videos for sharing on YouTube or in a video campaign. The tool allows integration into the Google Ads program for serving relevant viewers. This is a great feature incomparable to those offered by other free video editing tools.
Pinterest's support small sustainable brands
There has been an increase of 351 percent of people searching for 'support small business' according to Pinterest. Shoppers look forward to buying and supporting small businesses during these trying moments. Other searches are about zero waste products and eco-friendly living has grown by 108 percent and 93 percent respectively.
Pinterest Shop added features to coincide with Earth Day on April 22nd to support small and medium-sized businesses. The features boost brand visibility and exposure during this undoubtedly crucial moment. Additionally, business owners can now leverage the growing number of people shopping this platform.
Pinterest's Verified Merchant Program
The platform released this new feature in March to allow vetted businesses to display a blue checkmark after meeting particular criteria. Becoming a verified merchant allows eligibility to boost distribution in the shopping experiences. You also enjoy access to metrics including conversion reporting. Other social perks to enjoy include your items showing up in dedicated pages as related products with access to metrics and data insights.
Bottom line
Doing business online is the only way for businesses to survive the impacts of coronavirus outbreak. Getting suppliers from a reliable clothing distributor is the way forward.  Back this up by leveraging social media platforms to communicate or display your items with/to customers.