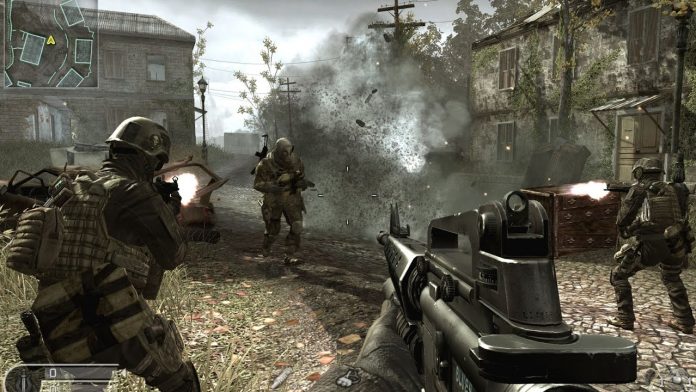 If you love games where strategy and silence are key, then you are going to love exploring your sneakier side with these mobile games.
Let's be honest, not every game is considered equal and the same-old boring mobile word games are so last year. That's why we decided to look into fun ways to make any downtime you have more enjoyable. Mobile games were an obvious answer, but what kind? After some dedicated searching throughout the web, we came up with three hitman games that are sure to keep you entertained and your mind active during those moments when you just need a break from life.
Cover Fire – Rating: 4.7, Downloads: 10M
Cover Fire lets you travel the world and battle in a variety of different settings like deserts, cities, and guerilla-filled fields. You get to assemble your very own sniper team (with more than 20 heroes to choose from) and bring along other players key to your success like hackers and demolition experts. There's also an option to choose your preferred style of shooting using a wide variety of weapons, including pistols and rifles.
Obviously, this is a phone-based game, so you aren't going to get the highly detailed and smooth graphics you might see from gaming platforms like the PS4 or Xbox One. Just keep this in mind before you play, or you may find yourself slightly disappointed.  
Pros: Change up your shooting style, travel worldwide (in-game), set up your own team of heros
Cons: The graphics are not as high-quality as those played on major gaming systems  
Overall: As long as you don't mind graphics that aren't insanely high-quality, you'll love exploring the world with this game
Clear Vision 3 – Rating: 4.4, Downloads: 5M
Clear Vision 3 is really fun because it keeps you on the edge of your seat with realistic sniper sequences and an immersive storyline. You get to play the role of a deadly hitman who discovers someone is trying to bring an end to his life and put his family in danger. There are over 55 missions during which you get to choose your preferred weapon and choose how you want to take down your enemies. The extra challenge is that extra factors like wind speed can challenge your efforts and make everything more exciting.
While you get to decide what weapon you want to use during assassinations, you won't see a huge variety of weapon choices in this game. If you prefer a lot of diversity in weapon choices, you might want to try one of the other apps on this list.
Pros: Engaging sniper sequences, more than 50 missions, additional challenges to make the game more exciting
Cons: Not a lot of weapons choices
Overall: Play through highly-detailed sniper scenes, just know that you don't have the greatest variety of weapons to utilize
Sniper 3D Gun Shooter – Rating: 4.6, 100M
Sniper 3D Gun Shooter gives you the option to choose from a variety of sniper rifles and battlegrounds to attack your enemies. There are hundreds of thrilling missions and the realistic 3D graphics offer you the best, most realistic sniper effects on the market. There are also rewards you can earn by killing robots and zombies in a limited time frame; in the process, you can help save the world by preventing World War 3.
Just know that there are some ads in this game. While this is the case, you can easily exit out of them or upgrade to the premium version to avoid them altogether. However, if a free game is what you're after, ads are something you are going to have to deal with.
Pros: Realistic graphics, battles with robots and zombies, choose your own battleground
Cons: There are ads
Overall: Ignore an ad or two and you'll be having a blast defeating a variety of undead (and mechanical) enemies
Conclusion
After doing our research, we truly believe these three games are the best hitman games on the market. Curious where we got our information? A lot of it came from an app ranking website called AppGrooves. We'll link it below so you can check it out for yourself if you're curious to explore more.
If you're tired of playing the same basic games every time you take a break, you seriously need to try these apps. You're going to love finding the perfect balance between strategy and action. But don't just take our word for it, check these out and get started today!