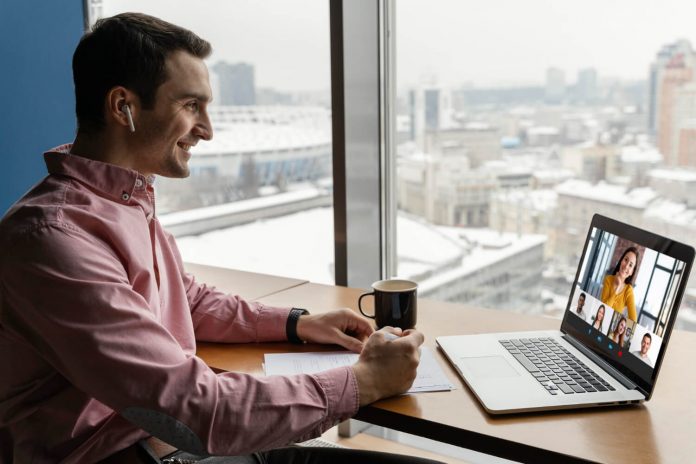 With the ongoing COVID 19 pandemic, more and more companies have been searching for ways to keep their workers safe. Many have decided to begin offering remote working opportunities. Doing so allows workers to stay at home while still performing their important duties. With that being said, remote working is growing in popularity. The only issue is that some companies will try to convince their workers to return to the office after the pandemic is over and employees may not want to return. Therefore, the conflict of interest could put a strain on the relationship between the worker and employer.
Using a form of hybrid working may be the best solution in the long term. Below, readers will learn more about the perks of having remote workers.
Money Savings
First and foremost, remote working provides both parties with immense savings. There is a good chance that a company is spending thousands to support them. When the worker comes to the office, they need supplies, coffee, and a place to work. If they are away from the office, they won't need these things. Plus, the employee doesn't need to worry about purchasing so much gasoline. It is cheaper for both parties. If hybrid or remote working models are embraced, the company can likely downsize and rent smaller office spaces.
Either way, the cost savings will be immense.
Flexibility
Although hybrid remote work limits flexibility slightly, both are more versatile and flexible than other options. Your workers will appreciate being able to adjust their schedules. Since they're working from home, they can adjust their schedule to match their work and personal needs. Therefore, they'll be able to spend more time with their children and attend those important events. For instance, they can take their children to the upcoming dance rehearsal or medical appointment. The possibilities are endless. Either way, your workers will love having the flexibility.
Saving Time
When you hire someone, you want them to dedicate as much time and energy to your company as possible. Unfortunately, they'll need to commute to work and this can create issues for your employees. During their drive, they won't get anything done. Instead, they can't begin working until they reach your facility. If your workers can get things done from home, they can skip the commute. As a result, they'll be able to start as soon as they get up in the morning. They can work hard for your company from home without needing to spend an hour in the car. Ultimately, this will make it easier for the worker to meet deadlines and work hard for your business.
Working From Anywhere
Another benefit associated with remote working is the fact that workers can help from anywhere. They don't have to be stuck in an office in San Francisco or Dallas. Instead, they can get things done from the comfort of home. They don't have to travel to the office so they can work from anywhere. If a spouse has to move for a job, your worker can go with them. They'll be able to retain the job and work remotely. If you have a good worker, it is best to keep them. Allowing them to work remotely is the best way to do that.
As long as the individual has a reliable Internet connection, they can work from anywhere. Communication engineers are even able to set-up remote employees with softphones on their laptops using advanced provisioning tools which include directory number management.
Less Chaos
There is no doubt that workplaces are chaotic. You have countless people yelling and screaming. They're trying to work around people to get things done. Unfortunately, this can create problems for people who have difficulty concentrating. If you have trouble focusing on your work, the chaos of the workplace isn't going to help. This is something that can be avoided when working from home. Home is quieter and calmer than work. Therefore, these individuals can get more done from home. They'll be able to focus easier since they won't hear so much yelling and screaming.
Happier
Finally, you'll find that many of your workers are happier because they're allowed to work from home. Having happier workers ensures that you can get more done. Happier workers are willing to work harder for your company. Allowing them to work remotely full or part-time can make a big difference in the long run.