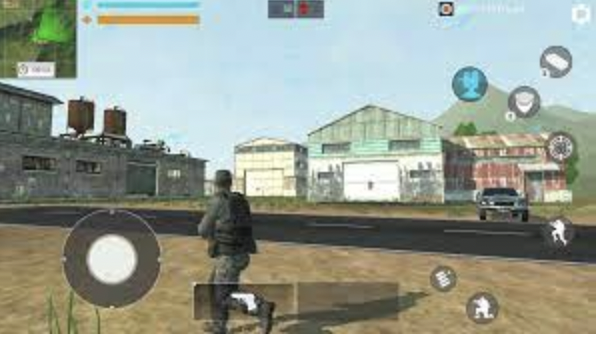 The preferences of modern players are very different, but one of the most common is hardcore game – complicated by various circumstances and rules. It can be a simple strengthening of monsters or a ban on the use of something, even the impossibility of saving and final death without the possibility of resurrection! As soon as people do not "torture" themselves in order to feel all the sharpness and excitement from each fight. Rust prefabs is a popular video game and you will definitely going to love it.
And this feeling is doubled when it comes to the MMORPG genre! There is a whole line of multiplayer games dedicated to difficult character development and survival in the harsh world around them. For example, among wild animals, or even dinosaurs – there is a choice. We have studied player requests and compiled a list of the most popular survival projects, and we will gladly tell you about them below.
ATLAS
Very beautiful to look at and very controversial in content. Created by the creators of Ark: Survival Evolved, and rumor has it that it was supposed to be just a DLC for her. The recently released game has not yet managed to deal with all the bugs and shortcomings, of which there are so many that players massively return money and write angry reviews.
ATLAS is dedicated to survival at sea and on islands where everyone travels as pirates. This means ships, revolvers, swords and other paraphernalia. There are also elements of fantasy, mythical creatures, hidden treasures. From the reviews, we can conclude that the project will turn out to be quite hardcore, that is, it requires perseverance and a lot of free time. It is unrealistic to survive here alone, so gather your team and on board!
Panzar: Forged by Chaos
It is a session MMORPG with a non-target system . Matches are somewhat similar to MOBA games, but they are of different types and take place in beautiful locations. In this warlike fantasy world, endless battles are waged by orcs, dwarves, humans and elves. Battles take place on random maps and between pre-agreed teams. Each battlefield poses different tasks for the players – to keep control of the point, to besiege a fortress, etc.
Each player can have up to 8 characters on the account, and each can be pumped and created for him equipment. Classes use different combat tactics – destruction and support magic, melee and ranged weapons, technical devices. The characters look unusual and funny – green orcs and elves with stern faces that look like monkeys give the game a special style.
Osiris: New Dawn
The plot of this game takes us to the future, 2046. Intergalactic expedition of humanity Osiris is forced to land on one of the planets of the studied star system. On this planet, you have to survive according to all the canons of the genre – to do all the elementary things, to develop and defend against the local inhabitants. It is not easy to survive on your home planet, and even more so on someone else's!
Gather resources, rebuild your base, craft items. And don't forget to shoot alien creatures that get too close! Multiplayer, co-op and single player available. Although the project is in early access and is not devoid of bugs and holes, fans of science fiction will be pleased to spend time here.