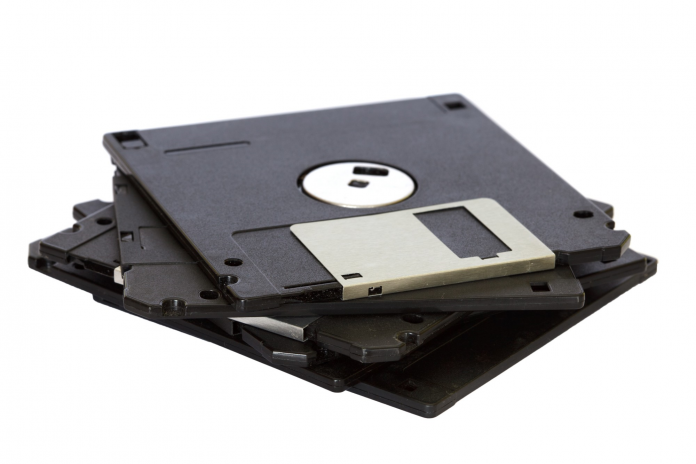 When it comes to computer applications that pioneered how we create digital art, Microsoft Paint often comes to mind first. It was big for its time, but it only supported 1-bit monochrome graphics – hardly the modern standard.
However, it was always a useful desktop application for scribbling or cutting and pasting. Over the years, it evolved and became a favorite of PC users.
But after more than 30 years in 2017, Microsoft said it was ending the inclusion of the program in future versions of Windows. But what happened after that? Does it even exist anymore, and if not, what's replaced it?
Take a read below to learn more about the background of this groundbreaking paint program, and how the dream is being kept alive…
The Beginnings of Microsoft Paint 
The first version of the program actually dates back to 1985. At that time, it was a licensed version of ZSoft's PC Paintbrush included with Windows 1.0.
By the time Windows 3.0 rolled around, the program had a few more features and an updated interface to make it easier to use.
In the beginning, the program only let users save in a special Paint file format (MSP).  However, the updates supported other file formats, specifically BMP and PCX. It wasn't until Windows 98 until it let people save in JPEG, which is a widely used file format right now.
The raster graphics editor now handles almost all file formats, including TIFF. It can still be used in monochrome mode, but there are full-color options available as well.
MSPaint was not the most powerful graphics editing program out there by any means. However, the appeal of the program was that it was easily accessible by anyone, whether they were artists or not. It's also a simple solution to crop and resize images.
Graphics user interfaces were still in their infancy, so there was a certain "wow" factor to being able to draw shapes and doodles on a home computer. You didn't have to be a trained computer expert to use all of its features. One of the biggest appeals of MS Paint users over the years is the fact that it's free, and included in Microsoft Windows.
With the version in Windows 7, Paint got another boost, adding a Ribbon interface to the original simple app. Versions of Paint were included in Microsoft Windows installs up until 2017, when its fate changed.
Popularity Kept It Alive (Sort Of) 
After Microsoft said that the popular program was on its chopping block, a lot of loyal users shot back with frustration.
Following that, Microsoft decided to clarify its position on Paint: it wasn't actually planning to kill it off, and it would stick around for the foreseeable future. That company said that Paint would no longer be part of Windows installs and instead be a standalone application available in the app store.
With the introduction of Windows 10, the application got a boost. A "Paint 3D" version was introduced to complement the original version. However, this was not necessarily intended as an update to Paint, and it partially replaced the original program.
In fact, a lot of the features of the original program were incorporated into 3D Paint.
A Twitter exchange in 2019 about the issue addressed Microsoft's warnings saying that Paint would no longer be included in its operating systems. While it was included in the Windows 10 update, it was also marked as "deprecated", which is a fancy way of saying it won't be updated anymore.
There Are Many Alternatives
Microsoft Paint is not the only program that PC users can download for relatively simple tasks. There are several other photo editing programs that are inspired by the Paint platform, and some of them go further in terms of functions. The good news is that many of these options are still free, in the tradition of Paint.
Apple is also a popular choice for people wanting to do creative tasks. One of the dilemmas for those moving to a Mac platform is that they will lose the MS Paint app. Or will they?
While there's no specific version of MSPaint for Apple users, there are a number of alternatives outlined at https://setapp.com/how-to/paint-for-mac that allow users to get the features (and the nostalgia) from the classic PC version.
Mac Apps That Match or Surpass Paint 
In fact, one of those alternatives is already on your Mac, but you may not have discovered it yet as the editing tools are buried in Mac's Preview application.
Preview is often thought of as an application to let you quickly view photos on your desktop. But if you look further into Preview, you'll notice that there are several features that are similar to the original Microsoft Paint.
With Preview, you can draw shapes, fill items with color, and more. If you're sticking to simple editing programs and don't need to get overly creative, you can also try Paintbrush for Mac.
There are other options available out there for Mac users. For example, Capto is a screen capture application. You can also use it to easily modify an image using all of the tools you'd expect in MS Paint and Preview. You can share your creations directly from the app for convenience.
Meanwhile, you might also want to try Tayasui Sketches, touted to provide a more natural drawing experience including a realistic water brush tool.
Painting the Future of Graphics Editors
If you're a PC user and miss the original Microsoft Paint program, remember you can still download it from the Store app and use it like it's 1985. While there are many other editing programs available out there, it's hard to deny the simplicity and convenience of Paint for simple graphics applications.
If you have a Mac, you're not out of luck. While there's no official version of MS Paint designed for the platform, there are several graphics editors available that are comparable to the features of Paint.
Did you find this article interesting? If so, be sure to come back often for more quality content on similar topics.