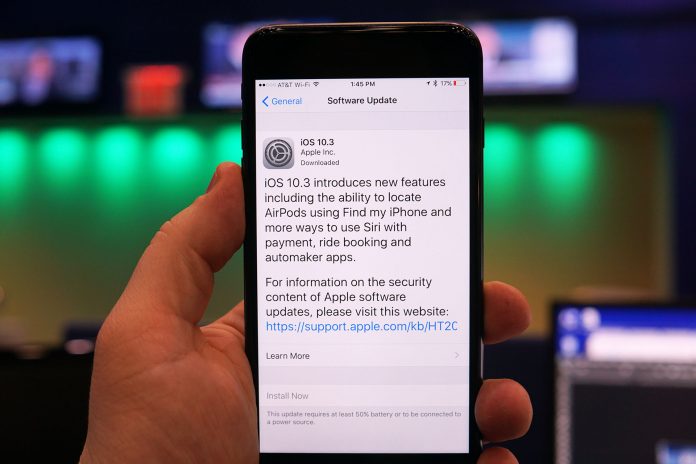 iPhone devices are indeed really demanded by many customers. Despite its sense of sophisticated, great features, and beautiful designs, Apple products are all about the prestige indeed. it is very reasonable if many people may be willing to wait for a long time to enjoy the new series. The innovations for each series released must also be equipped by new things. However, buying the new one is not a must. Even for the operation system, you can enjoy the newest one even without buying a new device. It is by updating it. Well, if you are also one of them who prefer updating it to buying it, here are some ways to update the iOS, in particular, iOS 10. Don't worry, since these ways are proper and safe.
OTA Updates
OTA stands for Over the Air or it means that you will be directly connected to the iOS device. You don't need to connect your device, whether it is iPhone, iPad, or iPod Touch, to the computer. So, how is it? It is by entering the Setting, General, and Software Update. You may wait until the information related to iOS 10 update is appeared. Scroll down and tap Download and Install. Here is a note for you; the size of document downloaded via OTA Updates is being adjusted by the type of device as well as the iOS position that you have used before. As an example, OTA Updates in iPhone 5s must be smaller than in iPad Pro. It is due to the factor of initial document from Apple which is different from one to another.
There are terms and conditions to use OTA Updates fast and safely. Make sure that your iOS device has four following matters. First, you have done the data backup. Second, the internet connection is perfect and stable. Third, there is enough empty storage. Last, the battery is above 50% or you can do the update in a charging position. The benefit of applying OTA Updates is that you only need to download the smaller update file. Besides, it is also fast and easy.
Update and Restore via iTunes
Another way is by connecting the iOS device to computer. The computer itself must have been installed by the newest version of iTunes. You can enter through iPhone icon provided on the upper left side and find a display. Choose Update or Restore based on your needs.
Well, what is actually the difference between Update and Restore? First, Update is the process of upgrading iOS in device from old to the newer version. All the data, applications, photos will not be lost if you have done the backup whether via iTunes or iCloud. The users only need to click Update button, read some agreement pages and download the firmware by iTunes. The size of firmware tends to be bigger than it is on OTA Updates. It is because the documents downloaded include all files in iOS 10 system needed by a device.
Second, Restore is a method to delete all data and information in iOS device so that it can be restored in a new operation system. To do the restoration, you must turn off the Find My iPhone initially. Make sure also that you have done the Backup to find your lost data after the Restore process is over.
Download the Firmware Separately
This method is similar to the previous one in general. The difference is about the firmware download process. Firmware for iTunes is also known as IPSW can be downloaded directly from the device or using other computers. If you choose the second way, there is one more benefit. It is that you can keep it and share it to your friends more easily. It is mainly if your friends have iOS with the same types. On the other hand, it also has a weakness. The possibility to download file wrongly is bigger here. Consequently, you may not be able to do the Update and Restore.
Here are some steps to update your iOS this way. First, download IPSW for iPhone or iPad in a trusted website page. The official website is more recommended since it is safer and more guaranteed. Second, connect the iOS device to iTunes in computer. Do backup if it is needed. Third, enter through iPhone icon in the upper left side. Fourth, press and hold Option (Mac) or Shift (Windows) and then choose Update and Restore. Last, search the IPSW file after Finder or Windows Explorer is appeared. Continue the process by following the commands displayed on the screen.
Tips, before upgrading to iOS 10, you'd backup all the data on your iPhone/iPad to computer with iPhone manager free.