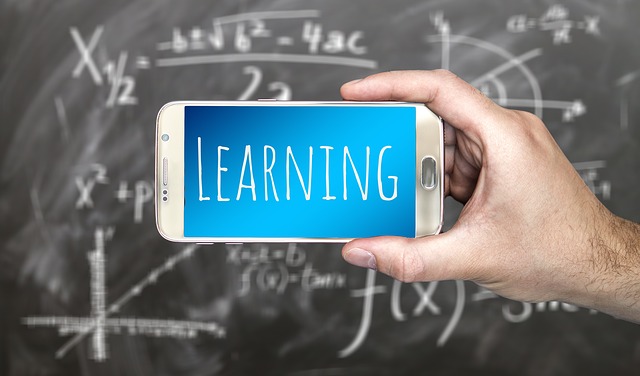 The tech space is constantly evolving and while new innovations tend to pop up every now and then we are seeing some interesting developments especially in the education space. Some of the emerging technologies such as artificial intelligence (AI), virtual and augmented reality are being integrated into the education system and more common tech innovations like smartphones and apps are further being used to deliver enhanced learning experiences to the students.
Amidst such a scenario, the main concern for educators is to stay relevant and offer the optimal form of learning to the students. While these technological tools are bringing significant changes to the game, a new buzzword has been floating around among educators as well as students. As such, mobile learning or mLearning is rapidly capturing the attention of many and is becoming the preferred mode of learning among students today. The primary reason for this may be due to the popularity of smartphones but educators also believe that these tools are the most efficient medium to deliver learning materials to the students.
Having said that, in this article, we will discuss how it is helping teachers deliver better educational content and how students can also make use of such technology to stay ahead in the class.
Flexibility
Mobile learning is gaining a lot of traction mainly because of its flexibility to offer "anywhere-anytime" learning module. Further, this form of learning is mostly learner-centric and offers self-paced learning meaning students can study a particular subject or topic at their own pace and time. For example, students who want to learn about let's say real numbers can easily access study materials from the comforts of their homes on their devices instead of visiting bookstores or a library. mLearning significantly offers remote access to knowledge and significantly a more rewarding learning experience.
Increased Collaboration and Productivity
mLearning is a great tool to facilitate student engagement. With easy access to the internet, students can collaborate online by joining learning communities which leads to increased productivity. Students can join discussion forums while coming up with new ideas and providing better insights about certain topics.
Multiple Device Format
The format of mobile learning has been designed to provide multi-device support. For example, students can access the prescribed content or study materials be it books, notes, solutions from several devices whether it is a tablet, smartphone, PC, or a laptop.
Apps
As smartphones have become an integral part of a students life, many developers and Edtech companies have come up with educational apps that are available for free download. Within these apps, students are able to access a wide variety of study materials including PDFs, videos, animations, quizzes, interactive games, podcasts and other solutions. Students can use these apps and have an engaging learning experience.
Quick Coverage Of The Entire Syllabus
Developing study materials for mobile platform requires it to be concise, crisp and accurate. Therefore learners get the benefit of covering the entire course syllabus quickly and focus on other courses.
All in all, mobile learning is now providing newer and better opportunities for traditional educational institutions. Going forward, we might see a huge surge in the adoption of mLearning and potentially offer a more rewarding learning experience.
Meanwhile, students can check out BYJU's YouTube channel and get access to a lot of interesting educational videos that will further help them have a fun learning experience.