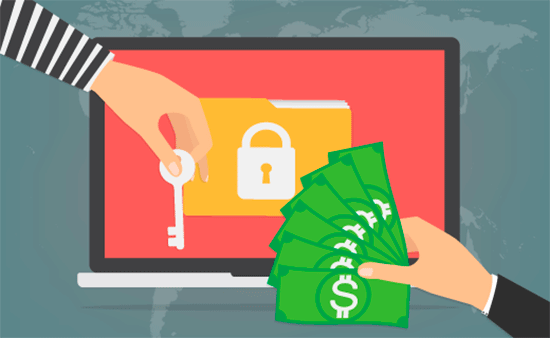 No matter what point your business is at in its development, whether it's still in its startup stage or whether it's already managed to reach the pinnacle of its industry, you need to take cybersecurity seriously. If you don't, your company could come under attack at any minute… and your life's work could be ruined in the blink of an eye.
If you don't want your organization to be a victim of cybercrime, you need to find a way to protect your data. Put the following advice into practice, and you'll be sure to do just that.
Here's the ultimate how-to guide on keeping on top of your cybersecurity:
Align yourself with a cybersecurity expert
Unless your business is itself a cybersecurity organization, you won't have the experience or knowhow required to fend off today's most dangerous cyber-attacks. To ensure that you provide your company with the best possible level of protection in this instance, you simply must align yourself with a cybersecurity expert.
You need to find yourself an outsourced security company that is capable of offering you proactive, reactive, and remote IT support, as this will ensure that your company is protected against cybercrime at every angle. When you're on the lookout for an external force that is capable of providing you with such a comprehensive level of service, look no further than First Solution. As stated at Firstsolution.co.uk, they can offer you 24/7 prioritized resolution support, critical situation escalation management services, and rapid on-site downtime assistance. With them by your side, you will stand a much better chance of being able to fend off cyber-attacks as and when they occur.
Educate your employees
The way in which your employees use your software and access your network might be making your business more susceptible to cybercrime. If they're not careful, their actions could inadvertently open up the floodgates for an attack, which is why you need to actively teach them all about security policies and safety practices.
If you feel that your workforce aren't capable of playing a positive role in your business' fight against cybercrime at this moment in time, be sure to put the following advice into practice:
Host cyber awareness classes on a regular basis (not just during the onboarding process)
Have your employees undergo simulated cyber-attacks at least once a month
Hold your staff members accountable for their mistakes (it might sound harsh, but it's one of the best things that you can do to drill home the importance of good cyber hygiene)
Regularly identify your business' vulnerabilities
Protecting your business against the dangers of cybercrime is not a one-and-done task. If you're serious about safeguarding your company against this plight, you must resolve to take cybersecurity seriously over a sustained period of time. New threats emerge daily in this field, and you have to be ready to tackle them head on at all times.
In order to ensure that your business is always well placed to fend off cyber-attacks, you should make an effort to identify your vulnerabilities on a regular basis. At least once a quarter, you should take some time to inspect your network and audit your safety software. This will help you to uncover crucial weaknesses that would otherwise have gone unnoticed, and it will allow you to unearth the very latest safety updates.
Keep your finger on the pulse
The cybersecurity industry is in a constant state of flux. Cybercriminals are always finding new ways to scam their way to financial gain, which is why you need to keep your finger on the pulse of the latest dangers. The more you know about the specific problems that you face, the more likely you will be to fend them off.
If you want to solidify your position as a cyber safe business, it's crucial that you keep up with the latest trends and changes in the security field. You can achieve this all-important feat by:
Reading the right news sources (Google's Security Blog always is a good port of call in this instance)
Making use of social media and following cybersecurity industry experts
Watching webinars and listening to podcasts that discuss the topic of cybersecurity
Cybercrime has grown substantially over the past decade. If you want to stand a chance of protecting your business against this ever-growing plight, you simply must resolve to keep on top of your security. Heed the advice laid out above, and you'll be sure to do just that.