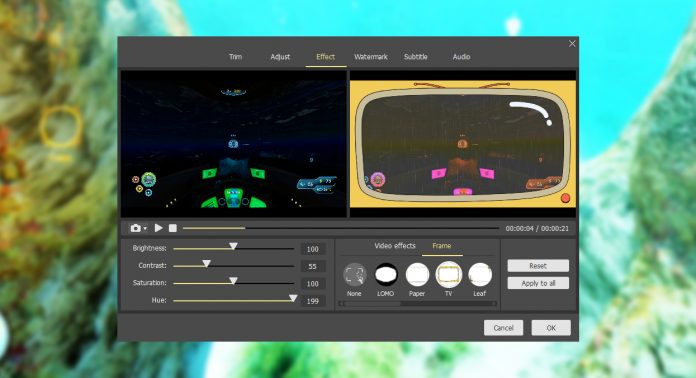 If you are looking for a video editing tool to trim a part of a song, remove some of its unwanted parts, or more, then you will be glad to know that there are wide range of options available. While you have an option to edit and cut your videos online, it is not recommended because of the privacy risk. Instead, you should rely on a professional media cutter tool like Joyoshare Media Cutter.
Part 1. What is Joyoshare Media Cutter?
Joyoshare Media Cutter is a simple yet very effective media editing tool that not only helps you trim videos, but also join them without any loss of quality. Available for Mac and Windows, Joyoshare Media Cutter has a free trial version that you can download from its official website. The software is compatible with a variety of popular input and output file formats, e.g. MP3, MP4, AAC, MOV, AVI, WMV, OGG, and more.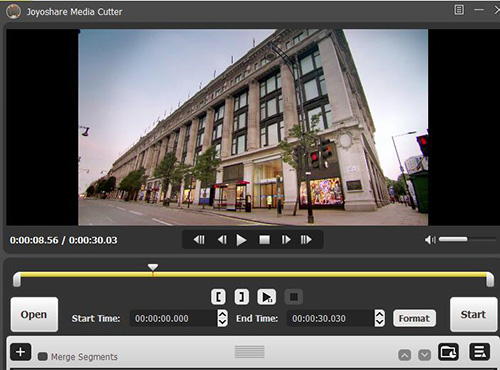 Part 2. Joyoshare Media Cutter Features
You may wonder why Joyoshare Media Cutter is so popular, here are the main features you should never miss:
Convenient Video/Audio Trimming: Cutting one or more parts of a video or audio becomes a very easy task with Joyoshare Media Cutter. You can trim parts of the media while it is playing as well as manually set the starting and end time according to your preferences.
Cut and Join Media Without Any Loss of Quality: No matter whether you trim one part or multiple parts of an audio or video, you can be sure that the quality of the content will remain the same. The tool also allows you to save the output file in a format of your choice.
Trim and Listen/View the Audio/Video in Real-Time: While you are selecting parts of the media to trim, you can view or listen it in real-time. This makes trimming media highly convenient as it allows you to play only the segment that you want to cut, which also leads to accurate audio/video trimming.
Save the Output File as Any File Format: Joyoshare Media Cutter allows you to save your trimmed audio/video in a file format of your choice. It supports virtually every popular media format. You can convert the output file according to your device model to ensure smooth playback.
No Frame Skipping: When trimming media, Joyoshare Media Cutter allows you to move and stop at the next or previous keyframe via the two sets of control keys. This frame-by-frame seeking feature ensures that no frames are missed during the selection process and even the smallest part of media are trimmed.
Edit Audio and Video Clips: Apart from trimming and joining, Joyoshare Media Cutter has many other useful editing features such as Watermark, Effect, Adjust, change the contrast, saturation, brightness, apply effects like snowflakes, rain, fireworks, and more.
High Performance: The tool boasts a very high performance as it can trim and convert your audio or video file up to 60 times faster than most media cutters.
Part 3. Performance
After using the best video cutter software, you'll find the following advantages that other competitors don't have:
User-friendly software interface that is suitable for beginners.
Lots of editing features that allow you to easily customize your media files.
High performance and no loss in media quality.
Light on system resources i.e. minimal RAM usage and no lags.
Several popular audio and formats are supported.
Part 4. How to Cut Videos with Joyoshare Media Cutter?
Cutting or trimming videos with Joyoshare Media Cutter is a straightforward process. There are 3 main steps i.e. selecting the target file, trimming the video, and saving it. This simple process will allow you to cut your videos with ease without requiring any technical know-how.
Follow are the steps of trimming videos with Joyoshare Media Cutter:
1. Add the Target File: The first step is to select the file. To do this, use the Open button of the tool and navigate to the video file that you wish to trim and select it.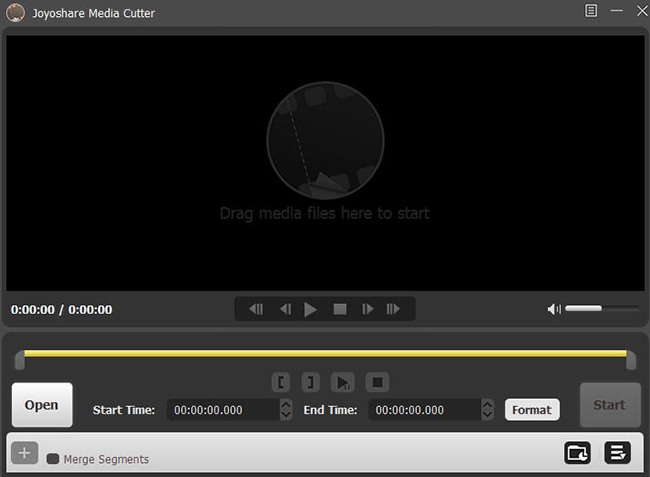 2. Trim the Video: Once the target file is loaded, use the slider to set the desired trimming segment. After that, choose the quality preset of your choice as well as the output format. If you wish to crop and rotate the video, then use the lower right and lower corner of the previewing window. Finally, start the trimming process by clicking on the Start button.

3. Save the Video: Once the trimming is complete, follow the on-screen instructions to choose your desired location to store the output file. You can then navigate to that directory to play the media.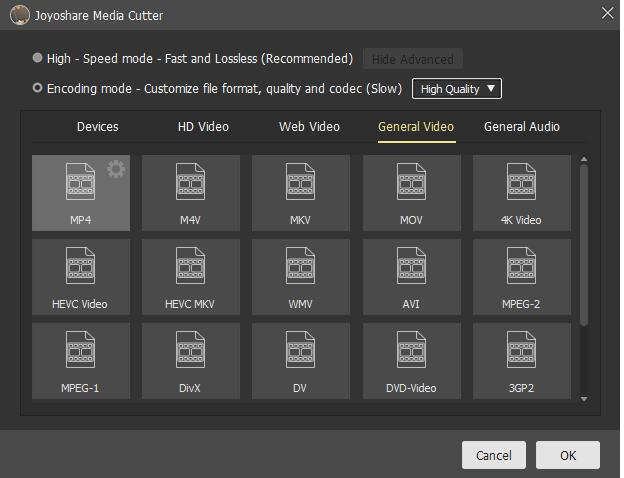 Part 5. Pricing & Plans
There are three different pricing plans to choose from. All plans support free future updates and no expiry period. Details are as follows:
Single License: Single License costs $29.95 and supports 1 device.
Family License: Family License costs $49.95 and supports 2-5 devices.
Unlimited License: Unlimited License supports more than 5 devices. You can buy it for $69.95.
The payment gateway is completely secure. You can pay via PayPal as well as other methods. Joyoshare Media Cutter comes with a 30-day money-back guarantee, which means if you are not satisfied with the software's performance within this time period, you can request for a refund.
Conclusion
In conclusion, Joyoshare Media Cutter is an easy-to-use, high performance audio and video cutter tool that comes with lots of additional useful editing features. While the tool is not as advanced as some other video editing softwares, it does exactly what it promises and does it well. It's definitely a good option if you are looking for a user-friendly media cutter software.