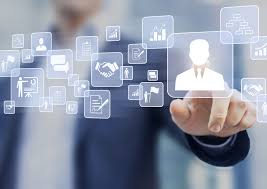 Outsourcing your HR department has many benefits. However, you now have to choose between a Professional Employer Organization (PEO) and an Administrative Service Organization (ASO). PEO is a co-employment relationship between your business and the HR outsourcing company, whereas ASO only deals with payroll and tax filings. So which should you use?
There are many pros and cons to both, so it's important to analyze what you want in an HR outsourcing service. This article will help you determine which service will suit you and your company best!
PEO vs ASO: Analyzing Which is Best for Your Company
How much control do you want over your employees?
Because PEO involves a co-employment agreement, they are more involved in your business than with an ASO contract. The PEO servicer is the employer of record for your employees and thus has the power to hire or terminate them. Additionally, your PEO partner chooses and sponsors employee benefits, file taxes under their tax ID number, and assumes responsibility for compliance. 
On the other hand, ASO does not work directly with your employees. They simply help with payroll and tax filings, as well as aid your company in securing coverage. 
Therefore, one of the major factors that play a role in choosing PEO or ASO involved in determining whether or not you want to maintain full control of your employees. On one hand, PEO takes care of the more tedious work that you would otherwise still be doing with an ASO company. In the end, if you don't want an outsourcing company to take control of your employees, PEO may not be the best option for you.
How much HR work do you want to do?
As discussed, PEO companies offer a co-employment relationship with your business. That being said, they take care of more HR work so you don't have to. Because they are so involved in your company, a PEO servicer will do a lot of the mundane HR tasks that an ASO servicer won't. 
For example, both PEO and ASO takes care of payroll and tax filings. However, PEO handles all other employee-related tasks too, such as choosing employee benefits and then paying for them. With an ASO company, you have to do those tasks.
Are you willing to sponsor employee benefits?
Because PEO is more involved in your business than ASO, your PEO servicer will sponsor employee benefits. With an ASO servicer, you have to pay for those benefits yourself. If you want your HR department to take care of those benefit packages to save you money, PEO is the best option. 
However, you don't get to choose those benefit packages with a PEO company. ASO gives you more freedom to make those types of decisions. So if choosing benefits is more important to you than having them paid for, ASO may be a better option. 
Do you need more security in the HR department?
PEO offers more security than ASO. ASO does not assume any risk, while PEO is in charge of safety and risk management in your organization, as well as workers' comp claims. These added benefits often create more stability in your organization that is simply not present with an ASO servicer. Simply put, PEO shares your burden of risk.
How much are you willing to pay?
With ASO, you are able to pay only for the services you need. On the other hand, PEO is all-inclusive with its services. That means that PEO is typically more expensive than ASO is. You will have to create a clear budget that outlines exactly what you are willing to pay and what services you will need in order to choose the right HR outsourcing option.
Find an HR Outsourcing Company That's Best for You!
Whether you choose PEO or ASO services, you want a company that has the options you need. Congruity HR, for example, is one of the leading HR outsourcing companies that offer both ASO and highly flexible PEO services. Contact them for more information about which is right for you!