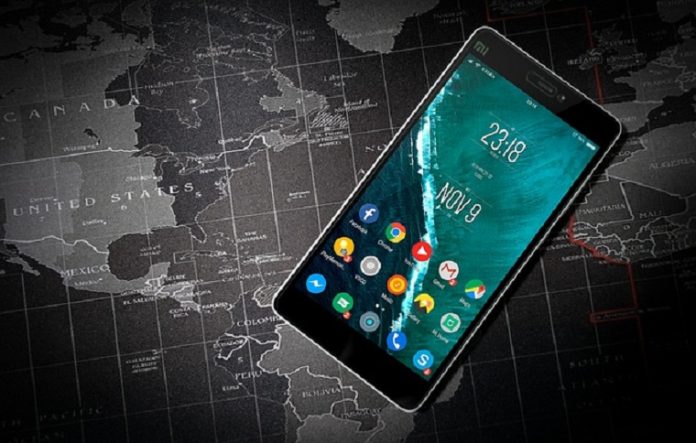 Got a business? Are you thinking of buying ad space for your company? Then don't look for ads, instead, think apps.
For creating apps for business, outsourcing mobile app development is preferred over other means and therefore, many business houses are opting for outsourcing development and design needs.
Even app development companies whose primary operation is developing apps for other enterprises and individuals, find it hard to meet targets and then they look for other top app developers to outsource their work.
As per the recent survey, 63% of outsourcing expertise are expecting a rise in their outsourcing business in 2019. Deloitte report stated that IT sourcing services have seen a 31% increase from the past year and the global outsourcing app development market cost has hit to the astonishing figure of $88.9 Bn.
Hiring top app development companies for outsourcing work costs less than the own in-house team of developers. Skilled and top mobile app developers in Eastern Europe and Asia particularly India, provides less costly app development services.
However, it is not easy to manage outsourcing app development but with some useful tips, you can effectively manage it.
1. Understand The Actual Requirements
The first step that comes after you decided to go with outsourcing app development is knowing your actual requirements. Write down your expectations, what are you looking from an app, who is your targeted audience, what is your app's USP, what will your app do, your app monetizing techniques, find out the answers to these questions.
At the time of communication, you need to clearly state your requirements to the developer. If you fail to do so then the final product will not look like what you have expected.
2. Estimate Your Budget and Pick The Right Developer According
There will always be more than one option in front of you, it totally depends on you to choose the right option. Your requirement and your budget will finalize the decision.
At the time of searching for outsourced app development companies or an individual developer, you have to take a decision on locations. There are three types of outsourcing app developers on the basis of locations.
Nearshore app developers: They are the ones who operate from the adjusting country bordering your nation or at least from the same continent.
Onshore app developers:  They operated from the same country as yours. Onshore app developers are the best ones as it is easier to coordinate with them.
Offshore app developers: They are the farthest one among outsourced app developers. It is hard to coordinate with them as their timezone are completely different from yours. But they can also prove to be a great deal as they are cost-effective.
Before taking a final decision on choosing the app developer you need to assess the pros and cons of all types of outsourcing developers. Hiring the independent top app developers is a less costly option for small businesses.
 3. Look for Relevant Experience and Reviews
More than 70% of people tend to see reviews and experience before taking any purchasing decision. Portfolio plays a crucial role in the app development industry. But remember just having experience is not enough.
The experience of the app development companies and independent app developers should be relevant to your project.
4. Have Proper Communication But Don't Interfere too Much
You should never ever ignore the role of communication. Communication helps in better coordination with outsourcing app developers. Take regular updates from them about the project. Ask questions and clear every doubt. Lack of communication can result in errors, delay projects, additional costs.
Choosing the right medium for communication is also important. Communicate with outsourcing developers like your real teammates. But don't get too much involved in their working. Give them space and time to show their creativity. Too much interference is not necessary.
5. Ask For a Timeline of The Project
Ask a project plan from outsourcing developers even if they did not provide you one. Timeline of the project gives you a clear view of the delivery time of the project. It divides the whole process into short steps and states the deadline of each step.
Making the project plan helps in reducing the mistakes and increase the efficiency of developers. After completing each step, the developer will feel motivated and you will be able to check the progress of each step.
Conclusion
Outsourcing mobile app development is surely booming but it is not an easy task to manage. And choosing the top app developers among so many developers present in market is a key to excel. I hope in our Outsourcing mobile app development guide, you have found the tips useful for handling this process effectively.