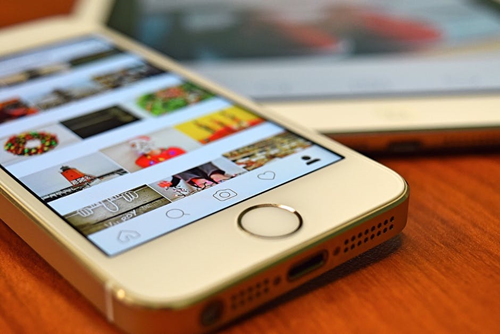 1 billion people use the social media platform, Instagram, every month. This means those using it have a global reach.
So it's hardly surprising that people are using Instagram blogging to make money. In fact, some successful Instagram bloggers make $100,000 for every video they post!
That doesn't sound like a bad deal does it? But to bring in the big bucks you need to have followers and this requires work.
Luckily for you, we've put together this handy guide on how to start an Instagram blog. Read on to find out all our tips and start out on your path to success today!
What is Instagram Blogging?
Instagram for bloggers is like a market place for stalls. It creates a space where they can target customers and promote their content.
An Instagram blog usually focuses on a particular topic or area. For example, some blogs focus on makeup tutorials, while others focus on fitness. The user creates videos about these areas of expertise and puts them on their page for followers to view.
It seems simple, doesn't it? So how does making videos of you doing your make up transform into a thousand dollar business?
Once a blog on Instagram has enough influence this attracts company's attention. The influence of an Instagram blog directly relates to the number of followers it has. The more followers and likes, the greater the influence.
This means if the blogger mentions a product their followers hear about it. So it works like more informal advertising.
Some pages now even feature a checkout application. This means followers or visitors to the page can buy products directly. You can learn more about this new feature here.
So, those using Instagram professionally make money by promoting themselves and their products. Or by doing sponsored blog posts.
The Essentials for Starting a Blog on Instagram
How to start a blog on Instagram is actually surprisingly easy. And it doesn't have to cost you the earth. There are a few things that you'll need to get started.
Having a business Instagram account is key. This doesn't cost you and it allows people to get in touch with you via email or even call you! This is great for anyone who is serious about taking their Instagram blog to the next level.
If someone can contact you directly it also means you won't miss their message. Successful Instagram bloggers get hundreds of private messages. You don't want a potential client's message to get lost in a pile of these!
If you're going to make videos it's also worth investing in decent recording equipment. This depends slightly on what your blog will be about.
Some blogs focusing on aesthetic products might require proper lighting equipment. Or music blogs might want to use more advanced sound recording equipment.
Whatever equipment you choose to use, think of it as an investment in your Instagram business.
Find Your Niche
Decide on the thing you want to blog about and stick to it.
This allows you to create specific content, which your followers will find engaging. Some of the biggest Instagram influencers choose to expand the subjects of their blog. But they only do this once they have a secure following.
People need to know what your blog offers them. That way they'll know where to come for advice or information!
And there's no end to the type of things you could blog about. Topics might include:
Make up tutorials
Cooking tips
Fitness videos
DIY tutorials
Parenting advice
Fashion tips
Travel advice
Gaming, film or book reviews
But your blog can be totally unique and really niche. Just make sure it's something you're passionate about. You're going to spend a lot of time posting about it so it needs mileage!
Use Your Instagram
Start posting content from day one and don't stop.
Having more content on your page will give people something to look at when they check it out. You don't want potential followers to visit your page only to find it empty. They won't follow you and they won't come back.
It's also important to think about the aesthetic of your page. All of your posts need to sit side by side so think carefully about the filters you use. Creating continuity shows you've thought about your brand and is more pleasing to the eye.
And also think carefully about the caption. This is a great place to tag people and promote the content of your videos. For more help, check out our five tips for writing the perfect Instagram caption.
Get Involved in The Community
Instagram has a huge community. And once you know your niche you can find the community that fits with your blog.
Getting involved in this will help you to promote your blog and gain followers. Start following other blogs that cover similar topics. Their followers might notice you and check out your content.
Tagging people in posts is another way of creating a cyber network which will promote your posts.
And make sure you use relevant hashtags. This is another way that people find you on Instagram. The more people who find you, the more views and followers you'll get!
Do Your Research
Use your new Instagram community to do your research into potential sponsors.
If you're lucky some people will get in touch with you. But once you have a big enough following you can get in touch with companies.
Before you get in touch check out their Instagram pages and any pages that they use for promotion. And keep an eye out for influencer call outs. Some big brands, like Nike, will put out call outs for potential influencers.
You can use the data collection features on Instagram Business to compile statistics. This will show you your numbers of followers, views, and interactions. The better these statistics are, the more likely they are to use your blog for promotion!
The Bottom Line
Instagram blogging requires a lot of hard work. So don't assume it's a way to make a quick buck.
But for those who succeed it can be a very lucrative business indeed! To find out more Instagram business ideas for beginners, check out our blog!