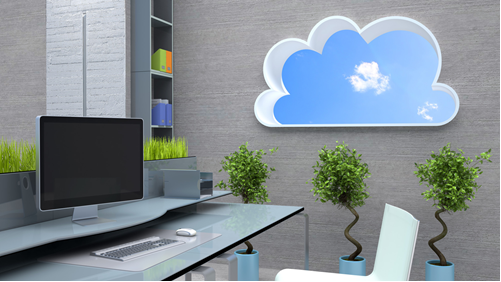 Right now, the best thing about the startup industry is its versatility. Case in point: being able to choose between a virtual and traditional office.
First things first: what is a virtual office? As the name implies, this is a workplace solution that you can rent to make your startup seem more credible. It comes with a physical mailing address and various additional services.
Now, having a virtual office space won't be the right call for every business. That said, this option does allow you to save money on things you may not need. Here are 5 common virtual office benefits you should consider.
Low Overhead
Managing a physical office is a costly affair. Other than leasing or buying the commercial space, you'll need to pay for utilities, furniture, and equipment. Plus, there's always the matter of insurance.
All these costs can be a big money drain, particularly for an emerging startup. Having a virtual office allows you to cut them to a minimum and save the money for more important things.
Productivity
Fixed office hours are not for everyone. If your employees didn't get a good sleep last night, they won't be as productive as usual. The same applies to getting stuck in traffic on the way to work and many similar examples.
Fortunately, a virtual office allows your employees to work from anywhere at any time. They can work a certain number of hours or be available at crucial times. This should have a positive effect on the quality of their work.
Prestigious Address
In today's competitive market, image is everything. With so many new startups getting off the ground every day, offering good services may not be enough. If you want to attract investors, you'll also need a strong brand.
Virtual offices add legitimacy to your startup by giving you a physical address. For example, Hoxton Mix virtual offices come with a prime London address and an optional call forwarding package.
Access to Talent
Of course, the best thing about virtual office locations is the "virtual" part. Want to hire someone who lives in another city — or even a country? A virtual office makes that possible, as it allows them to work from home.
This is a big reason why virtual offices are not an obstacle to business growth. If you need to hire more employees, you won't need to take office space into account.
Environmental Impact
Finally, consider the damage physical offices have on our environment. By commuting to work, your employees are adding to their carbon footprint each day. Unless they're using their bikes to get there, that is.
Needless to say, virtual offices don't have these issues. In fact, this allows you to boast of a "green" business approach. These days, this can be a big selling point for customers and investors alike.
More on Virtual Office Space
As you can see, virtual offices can be an excellent option for startups. Thanks to them, you can create a professional business image without paying for one. Plus, they make life easier for everyone involved.
Still, having a virtual office space is but one part of building a startup business. Want to improve your chances of success? Take a look at our 4 tips for getting your startup noticed.