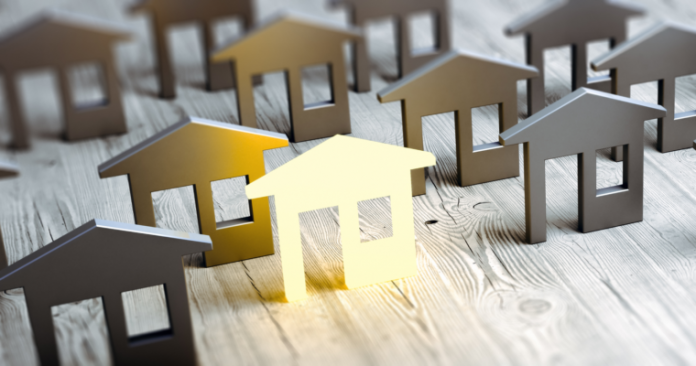 The real estate market is becoming influenced by virtual reality. In this context, VR or Virtual Reality is defined as the technology that allows real estate designers, developers as well as home buyers to check real estate designs, create a design blueprint and progress in real estate business accordingly. VR technology has aided in designing and developing real estate properties with the high sale value. VR is also said to save time and money in handling various real estate construction projects. It can be said that the real estate market is getting transformed by VR. Observations suggest that the VR tools help to make real estate dealings efficient. Many believe that VR technologies are important assets to the real estate business. 
The VR Industry in Real Estate Business 
VR technology is making the real estate business a profitable venture. VR in real estate business is considered to be a mutually beneficial arrangement.  The following points help to understand the significance of VR in the real estate business.
Construction and Architecture
In earlier days, in the absence of VR technology, real estate owners used to wait until the construction is completed. However, in recent times, VR technology is used and 3D models in Virtual Reality offer designers and developers to engage in building construction work. The VR technology offers real estate developers to engage in virtual walkthrough even when the building construction or industrial construction is not completed. In recent times, real estate owners and architects work in a coordinated manner to design and complete real estate projects.
VR Saves Money and Time
The use of virtual reality helps in the identification of mistakes in designs and such identification prevents bad construction in the context of real estate business. Thus VR is a time saver and it also saves money by preventing bad designs as design oversights have the potentiality to affect the property value. In this context it is important to understand that real estate projects, once built, are difficult to correct. The use of VR walkthroughs allows the designers to spot as well as fix design and industrial construction issues at the very start thereby saving time and money. 
Virtual Tours
Virtual Reality made it possible to arrange virtual tours that allow the home buyers to shop for their property by not physically visiting the property location. This feature of VR saves time and helps to make a deal successful.
The New Norm in Real Estate Property Buying 
VR tours help to get rid of hassles. The buyer of real estate properties only requires to put a VR headset on, thereby viewing the interiors and exteriors of a real estate property without leaving their seat. 
Many technology companies offer virtual touring services for various real estate companies. These technology companies arrange for interactive walkthroughs and this facilitates online home shoppers to shop home conveniently. Virtual Reality is a booming concept in the entertainment industry and in recent times it has gained popularity in the real estate business. The above-mentioned reasons highlight why VR is the new norm in the industrial construction and real estate industry.
Virtual Furnishing
Many companies allow specific VR software tools to be used by prospective home buyers to virtually decorate their to-be home with furniture items. This software allows buyers to look at the decorating style of home interiors. The software allows the home buyers to view how their furniture fits into their home.
Virtual Staging
Virtual staging helps to make a house prettier and it helps to enhance the sale value of a house. The concept of virtual selling makes an ugly house sell faster. Virtual selling promptly and inexpensively demonstrates the true potential of any real estate property.
Virtual Reality and False Advertising
Virtual Reality or VR does not always highlight the true state of a real estate property. It enhances the number of prospective buyers interested in real estate property.
VR is Fast Transforming the Real Estate Industry
The real estate business is fast evolving with time. Technology is playing an important role in such an evolution. VR technology has facilitated the real estate business. It is expected that the technology will continue to transform the real estate business in the days to come.