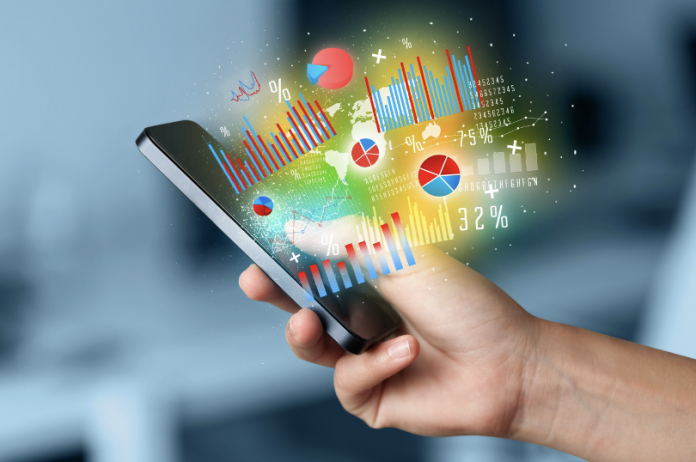 After investing all your time, resources, and energy in building an application, congratulations on launching it. However, you may quickly realize that the app only gets a few downloads, and none of your customers seems to find it on their app stores.
Mobile applications are some of the most powerful marketing tools for most companies. Launching an app will significantly improve customer experience and increase your sales. However, developing a great app is easier than marketing it.
App marketing will help your target consumers find your company's app and download it. But, after spending a lot of time, money, and workforce developing the application, you don't want it to float around in the app store unnoticed.
Successfully marketing a mobile application is very challenging, primarily if you serve a niche market segment. However, if you have the right approach and follow below app marketing tips, you have a higher chance of success:
Consider App Store and Google Play Optimization
When you launch a website, Search Engine Optimization will help your audience find you on search engines. A great SEO marketing strategy ensures that your website is visible to your target audience. Similarly, a well-executed app store optimization strategy will increase your application's visibility.
When users are looking for applications similar to yours on their app store, you want to ensure that your application is featured on the first result page. This increases the user's chances of downloading your app.
You will need to develop an app marketing strategy that accommodates both Google and Apple algorithms. It's advisable to create two different strategies for both the play store and the app store. That's because Google and Apple use different algorithms to determine the apps that show up on search results.
Promote Your New App on Social Media
Are you wondering how to advertise your app? Using social media platforms is one of the best ways to increase downloads. In today's digital world, every company needs to have one or more social media accounts.
Creating a business social media page allows you to promote your products and services and interact with your target audience. However, creating a social media account and posting once or twice weekly without any follow-ups will not be enough to capture your target audience's attention. You will need a solid marketing strategy to help you effectively utilize the platform.
Talk to your marketing team to create a strategy to promote your new business app on your social media platforms. For example, you can share a link for users to download your new app, and tell them about the benefits of downloading it. You can also advertise any deals and discounts you have running at the moment.
Additionally, you should also join other niche-based platforms such as Quora. If you run a typically niche business, such platforms are the best grounds for finding your first app users.
Include Email Marketing in Your App Marketing Strategy
Most brands think that email marketing is one of the most outdated strategies with no relevance in today's digitized and modern market. Unfortunately, this is not true; email marketing is one of the most efficient marketing methods today.
If your application requires new users to sign in and provide their contact information, you have a chance to add it to your email subscription list. Take advantage of this opportunity and use the emails to remind lost users about your application's existence. You can also update them on any new developments on the applications, new features, and any discounts you're running on the app.
Take App Analytics Seriously
Most brands launch mobile apps without a solid plan to market and advertise them to users. This also includes not measuring the app's performance. App analytics is a vital factor of any successful and efficient app marketing strategy.
Analytics help you track your application and how it is doing. It also enables you to pinpoint any gaps in your service delivery and user experience so that you can make the appropriate alterations and changes.
Understanding how your app is performing is directly connected to its success. You can use the data from the analytics to make an informed decision on ways to optimize your app and find the best platforms to market it.
However, you should follow mobile app best practices. Some of these best practices include defining user journey, measuring what matters, and using the data from analytics to improve your application.
Influencer Marketing
App advertising and marketing is not a small task. You need to create a solid strategy and work twice as hard to effectively market the app to your target audience. This is not a one-day process.
Including social media influencer in your strategy is one of the most innovative ways to market your app. You can talk to bloggers, niche influencers, and other individuals in the limelight to help you advertise the app to their audiences and followers.
Remember to approach influencers who handle products and services in your specific industry. They will have the audience you're looking to target. Ask them to start by reviewing your application and the products and services you offer to know more about what they are selling to their followers.
There are also thousands of bloggers who write articles about products and services within your industry. Approach a few of them and see if they would be willing to feature your app on their site. This would be great for increasing visibility and getting more people to download your app.
Now You Know How to Create a Great App Marketing Strategy
Getting your application noticed by users on the app store is very challenging. However, you can create a solid app marketing formula to ensure everyone sees the app and its trending on social media platforms. This will help you create a self-sustaining growth pattern for the app.
Following the above tips will help you advertise your app to the right audience, increasing downloads. The above tips will also help you create the momentum you need to ensure your app shows on the first page of app store search results.
Did you like this post? Check out other articles on our website for more marketing tips.