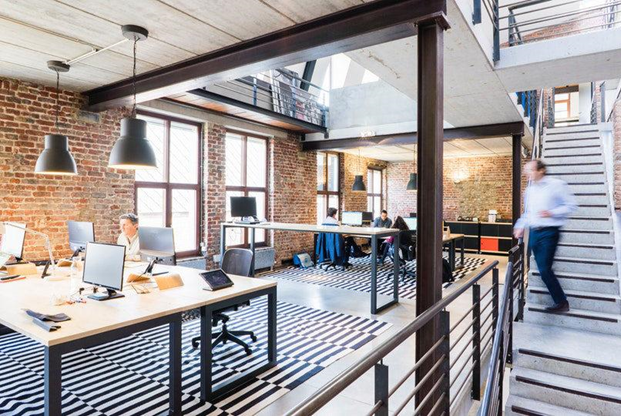 The organization is the key to success; at least that is what a lot of successful people have claimed. So how can getting organized help you find more success with your daily routine? Most overlook the importance of an organized workspace. However, it's an important topic for people to consider if they want to achieve long-term success in the office. The Organization improves workflow and can make operations more efficient.
Instead of spending time searching for files and documents, you can instantly increase your productivity by organizing these items properly. You don't need to halt everything to reorganize, and this can be done over time. It requires a little effort on the front end to get organized, and then consistency day to day to remain organized.
5 Best Ways to Organize Your Office Workspace
Below we share five of the best ways to organize your office workspace for maximum efficiency:
Purge Your Office:
When it comes to organizing your office workspace, you should start with a purge. To get the most out of this, get rid of the unnecessary clutter and begin from a starch. After discarding old paperwork, unnecessary clutter, and trash, box all the remaining items up temporarily so that you can start with a cleared desk. This will allow you to add things back to your desk that you actually need, add items back to drawers that belong there, and refresh the pictures that were sitting on those beautiful office shelving units.
Invest In Storage Bins and Filing Cabinets:
Organizing with bins allows you to store everyday items in one central location, without cluttering space. Stackable storage boxes and filing cabinets are excellent for clearing off your desk and getting paperwork and belongings organized. You can label all your files and other things based on their importance and store them in different segments of the box. This will allow you to find what you're looking for without much effort and without wasting time.
Create a Workflow Based on Priorities:
Prioritize your workflow with a to-do list. Using a to-do list will keep you organized, on task, and will help you maintain a consistent workflow. This to-do list can be created on paper, a mobile device, or your computer. There are applications out there like Evernote that were designed for this purpose, but a simple text editor or spreadsheet should suffice.
Organize Your Computer Desktop And Folders:
Your computer desktop and download folders can become cluttered with unnecessary junk. Take the time to clean and organize these folders on your computer. This will help your computer to perform better, open up hard drive space, and eliminate some clutter from your life. Keeping your digital documents organized similar to your physical paperwork will help to maintain consistency with your filing.
You can also use digital sticky notes to be more productive. Using applications like DropBox and Google Drive, you can also save most of your documents to the cloud, freeing up a ton of storage space, and improving the overall performance of your computer.
Clean Out Your Inbox:
Every day, a lot of time is spent on reading emails, a lot of which are junk and spam. Save some time, organize your inbox, and label emails based on priority. Consequently, it will help you to answer important emails faster. Consider unsubscribing from unwanted email senders; this will also help to limit the number of emails received and reduce a cluttered inbox. The time it takes to go through these emails, delete them, and unsubscribe can be extremely time-consuming, so do it as they come through your inbox, before they accumulate and you find yourself buried in spam mail.
Bottom Line:
Every business can afford to be more organized, and getting the office space cleaned up for the employees is a great way to set an example. When employees see you making the effort to better organize the office space, they may become inspired and organize their workspace. Efficiency is critical for a successful work-life.
Therefore use the above tips to be more efficient at home and in the office. Organizing your workplace has a lot of impact on your productivity. Instead of spending time searching for files and documents, you can spend it on more productive activities.