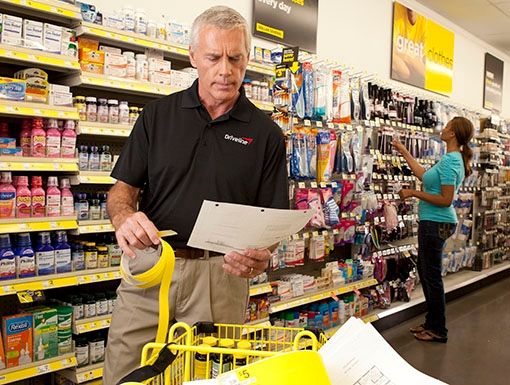 Most people travel through life, purchasing loads of fashion apparel and accessories, yet never pausing to wonder how these items make it to the shelves of retail stores, available at the right time to the right audience. Well, that is precisely what retail merchandising is all about – adopting various strategies, most importantly, clever in-store design and smooth buying experience, to attract customers to purchase products and services for their end-use.
It is a highly dynamic and competitive landscape; however, one that is full of promises in terms of the creative nature of the work and decent pay-scale. Those who wish to make their mark in this field need to ensure the following. 
Pursuing a Relevant College Course 
Creativity alone is never enough; only when exercised within the boundaries of technicalities does it form a perfect whole. As such, to direct their creative juices in the right direction, aspirants must gain technical knowledge by applying for a professional course at a renowned institution. For instance, – one can pursue fashion merchandising degree from reputed institutions like the Pearl Academy, wherein students are trained via 360-degree comprehensive curriculum to become successful retail merchandisers of the future. 
Practising the Trade
There is a reason why hands-on experience via internships is given so much importance – classroom learning, despite being a mix of theoretical and practical knowledge, is still conducted in a controlled environment wherein understanding the various demands of the workplace may not be feasible. And since most recruiters today are looking for aspirants who have some previous work experience, it is best to work alongside experienced retail merchandisers, assisting them via internship opportunities. 
An internship will prepare the intern to take on real-life merchandising challenges, sharpen and polish their skills to a whole new level, and bring them in close contact with valuable connections within the industry. 
Developing a Solid Portfolio 
"You're too talented for a resume to capture all of your awesomeness." We all know that actions speak louder than words; people are quick to believe when you show them in place of just telling. And that is exactly why a portfolio is significant. It allows one to display their ideas, competencies, previous work, etc. However, to raise the bar of credibility, aspirants must develop a solid portfolio that includes both visual and written elements, is 100% original yet in line with the current trends, and is an effective mouthpiece to who the one presenting it is as a professional – their career goals, passion for retail, work philosophy, and so on. 
Over and above, it is even better to have multiple portfolios handy for different job positions. For instance – Presenting a portfolio of vintage dresses for a position in a sports retail house is irrational and insensitive. 
Creating a Creative Resume 
Now, a portfolio in itself will not help in landing the dream job because the resume is still the first impression. Though it is true that a resume must include some very cliché information (which is likely to be the same for all candidates), it can still be eye-catchy and captivating by capturing the essence of the applicant. To craft one-of-its-kind resumes, aspirants can play around with the colours and image of themselves that they choose to incorporate, maybe experiment a little with the font, include job-specific skills and work experience as the highlight, etc.
Despite the possibilities being abundant, it is wise to restrain the inner creative so as to not end up with a resume that looks unprofessional. Plus, another pro tip is to design multiple resumes, each crafted to suit a specific job vacancy. 
If there is one word that best describes the world of retail merchandising, it is 'competitive.' The industry sees thousands of new entrants every single day, hence, to stand out from the crowd, what is needed is meticulous planning and preparation.