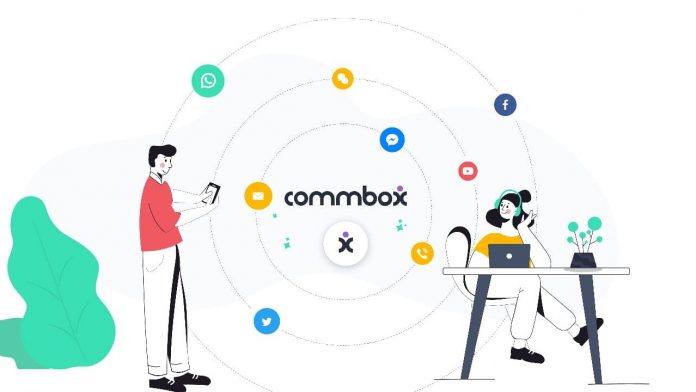 In our agile, fast-changing world, customers require relevancy and promptness when interacting with brands. Here is where Conversational AI Virtual Assistants play a vital component in meeting customer expectations within the hour.
The AI-Powered chatbots also known as Conversational AI Virtual Assistants can easily keep up with customers' requests, using one script to run through various channels. Brands that deliver with round the clock support by utilizing the power of Conversational AI Virtual Assistants are the brands that will remain relevant and dominate their industry.
Conversational AI Intelligent Virtual Assistant for Enterprises
Thanks to their capability to engage in more sophisticated and complex interactions, different from rule-based chatbots, Conversational AI Intelligent Virtual assistants are packed with a variety of features to support and more efficiently engage the customers in their everyday activities.
Since they also utilize customizable features, self-educating skills, and scalability, these have led Conversational AI Intelligent Virtual Assistant to gain acceptance within multiple enterprises worldwide. Today, you can literally find Conversational AI Intelligent Virtual Assistant vastly used in multiple enterprises. 
Enterprises must stay consistent and deliver a unified brand voice across all customer touchpoints. The enterprise-level brands usually have a recognized, popular reputation and a strong social media presence.
This means it must deliver a unified voice across all channels, something that can be done only with a state of the art, well-structured Conversational AI Intelligent Virtual Assistant that can work in all channels cohesively.
The CommBox Conversational AI Intelligent Virtual Assistant
The ultimate Conversational AI Intelligent Virtual Assistant is one that is never out for a coffee and works in complete harmony with the support and sales teams. 
The CommBox platform uses 4 unique, out of the box algorithms to make sure your customers are getting the best possible and most updated customer experience.
AssignX algorithm amplifies human agents' workload by routing the most appropriate conversations to the right agents at the right time with complete business flexibility.
AutoX algorithm is at the heart of the CommBox automation scripts engine which lets you write conversational and non-conversational automation scripts far more sophisticated and complex than the traditional chatbots and workflows while being very easy and straightforward.
IntentX algorithm classifies customer texts to Intents. It is a distinctive Machine Learning methodology that is very precise, holistic, and easy to educate. 
TransformX is an exceptional Machine Learning algorithm that takes the output of some of the other algorithms and big data. The CommBox omnichannel platform delivers crunches through all data points to detect patterns and generate a constant set of very actionable recommendations with a clear aim to automate more business processes and conversations.
About CommBox
CommBox is an all in one customer support and messaging platform powered by AI and packed with the latest automation features. What differentiates CommBox from other omnichannel platforms is the way it utilizes AI and ML and simplify multiple tasks for its users plus it doesn't use any third-party applications, all features and modules are built within the heart of the platform to function in complete harmony.
To effectively handle good and valuable communication, brands must be backed up by the right technological solution. CommBox's omnichannel software powered by AI designed from the ground up to address all the challenges of customer communication in the digital era.
The unique solution permits brands to easily move towards digital communications at scale. Brands can easily manage all their customer communications from all channels in one smart inbox.
The best part is that support and sales agents don't need to have any special skills or to be trained on how to operate numerous platforms; they just use one, that unifies all communications!