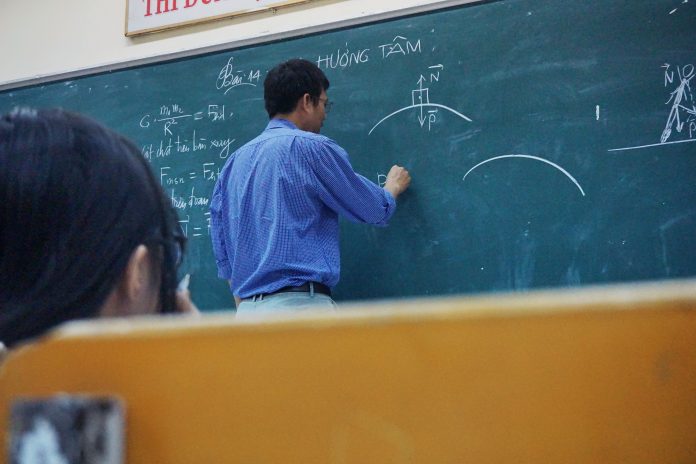 Do you enjoy exploring new places? Are you fond of learning about the cultural diversity of the world? Are you a foodie who likes trying local dishes? If so, you simply can't miss the chance of working abroad. It is a unique experience that will shed a light on the way different nations work and have rest. You will learn about local traditions and start speaking a new language. Everything sounds great but how do you get a job abroad? Here are some of the specific and effective tips on how to do it.  
Become a teacher
If you are a native English speaker, you can check many Asian destinations to become a teacher there. Do not forget that the more languages you know the better. Do not expect to get a very high salary, though. It is rather an opportunity to see the world and get new experience than to make a fortune. Moreover, the job suggests having a flexible working schedule which is great news if your goal is to explore the nearby cities and countries.   
Get involved in a scientific project
There is no point for a company to hire someone from abroad if they don't have a unique perspective on the subject of their interest. To convince your future employers that you are the right candidate for the job, you need to show them your expertise. The best way to do that is to present your original research. Many students carefully choose the topics for their theses and dissertations. If you do everything right, you will be able to continue your research elsewhere and maybe even get paid for it. In case the topics of your research papers are not that exciting and you are not willing to continue working in that direction, look for a scientific project where your background and professional ideas would come in hand.  
Become a volunteer
Have you ever dreamed of taking care of cute panda bears? Or maybe you would like to feed koalas and be able to pet them whenever you want? If you love animals and want to dedicate if not all of your life but a part of it to making their lives better, volunteering is a great opportunity for you. Many zoos around the world are constantly looking for volunteers. In case animals do not make your heart beat faster, you can travel and help people. Search the web and you will find many vacancies to consider. Just decide what in particular you want to do and what countries are the most attractive variants. In most of the cases, you will not get paid but will have a place to live in for free.
Improve your application documents
It is not a secret that your resume plays a key role in the application process. It is the first thing HR managers and recruiters are going to see. Your goal is to make it short, clear, and informative. Do not attach your photo to it unless it is required. Check the spelling carefully. If you are applying for a job in the UK, for example, make sure you use the British version of spelling: "favourite" instead of "favorite". Do not forget about a cover letter. Your future employers have to be sure about your strong motivation and reasons for moving to another country. If you want to be sure all of the application documents look perfect, you can use online services like Edupeet company to help you.
Just go there
It's a risky option but has many advantages. You can just buy a ticket and look for a job on the spot. The first advantage is that you can actually meet people in person without writing hundreds of emails and making online calls. You can also tell your prospective employers that you want this job so bad that you flew all the way there to meet them. The second advantage is that you can research the market and decide what kind of job you want to get. To see the office and people in it with your own eyes is the best way to get a clear impression. The worst case scenario is that you realize that it was not the best idea and go back home with new experience and ideas.