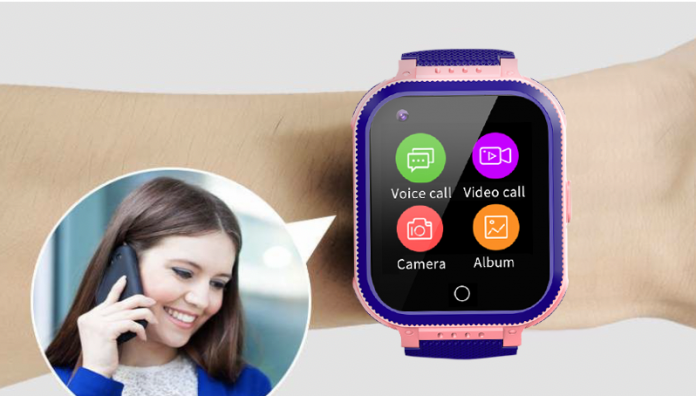 As our globe gets driven by science and technology day by day, smartwatches are seeking more and more implementations in our daily life. It's hard for the family to understand when they should introduce new technology to their child or at what age. Especially if your child is very young,  and if they are not mature enough to recognize the risks of the usage of social media and the internet.
There is a range of smartwatch products available in the market. However, one of the best kid's smartwatches that are available in the market, EzyChat Smartwatch is the finest. It offers vital protection features along with a user-friendly interface for children.
Main features that make EzyChat Watch simple to use
The Ezychat watch is primarily geared for children between 6 and 12 years old with a convenient, child-friendly interface. As once the parents set it up with the application on their own mobile, they can give it to their children to start using it instantly. This child's phone watch features a double-function power button that serves as the SOS button. The display screen has touch icons such as voice call, contact, video call, camera, an album built to be easy for youngsters. And at the bottom of the smartwatch, there's a return touch button also.
Quick Touch Display: The display is built to be smooth, artistic, vibrant and convenient to use. Children can click on the touch icon they need by simply taping it. Both icons are easily placed on the screen so that your kid does not have to click through several tabs.
One-Touch SOS key: The EzyChat smartwatch for children aims to safeguard them from all potential hazards they may encounter, such as harassment, accidents, assault, child abduction. The key protection function of this smartwatch is the SOS button, that, when pressed for 3 seconds, it will make a call to the contacts that are saved in the phone or sends a message to the parents to alert them about any emergency. This gives children more comfort about their security, even in stressful situations.
Friendly Add-on Features: The EzyChat watch is a mix of everything that children can enjoy. This kid's smartphone watch features a built-in camera positioned at the upper left corner, which can be used to press on images and make video calls. The smartwatch also provides enjoyable features such as adding contacts, uploading pictures, move counts, digital clocks, alarms, and more. EzyChat includes their online guidance and a comprehensive video of all the functionality you need to get your watch up and running.
Reasons you should buy the EzyChat Watch for your kids.
EzyChat Watch is the best solution to the parent's dilemma about giving their children the new technology that they can use while they're off play, but they also don't want to provide them with a smartphone. w This is more than just a standard smartwatch, it's a kid GPS watch with unique features such as GPS tracking, historical location tracking, and geofencing which's useful especially if your kid encounter a danger.  EzyChat is the perfect smartwatch for children that give parental power, does not provide social media and internet access, and offers children the pleasure of using the smartwatch.