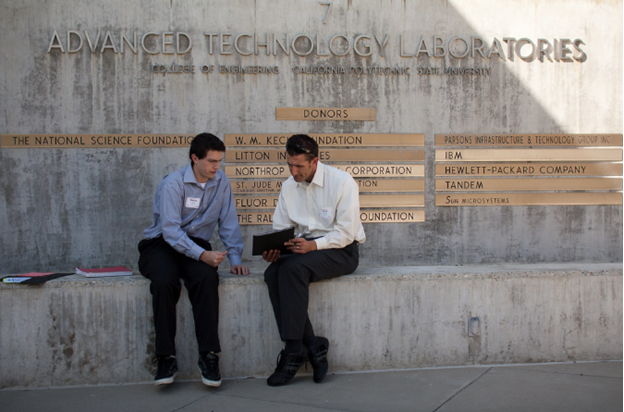 Have you ever put thought into what really drives your workers well before the scheduled review cycle? What if I tell you that you can encourage a peer review process to take place more regularly?
In terms of incentives, do you ever run out of ideas of how you should reward your employees? Or maybe you wish to offer your team the best support so that they can be as productive and happy as possible while working for you?
Well, you will need to embrace a design-led, human-centered mobile approach to the front-end experience of your workplace management tools. As a matter of fact, more than 87 percent of organizations depend on ineffective management and rewards systems which were built several years ago. However, technological advancements and advanced software can change that. How?
Regular Feedback Can Improve Productivity
A study found that 65 percent of employees prefer more regular feedback, even only once or twice a week. Feedback is a 2-way street and software can help involve employees— not just HR and leaders— to contribute to the company culture.
An employee feedback system, TinyPulse, for instance, utilizes a combination of management deployed surveys and so-called "cheers" authored by co-workers and colleagues in order to encourage regular communication within the company. With this type of software, management can send out a question that encourages employees and leaders to respond and rate them at least once a week.
One simple question every week can help relieve employees of the painful survey process— with a few quick lines anonymously sent to management, they can engage without visiting the employee.
This regular back-and-forth engagement allows for instant dealing of issues and avoiding the buildup of team arguments. Furthermore, employees can send a quick cheer to colleagues to recognize improvement or for a job well done which have a higher impact on boosting productivity.
Mentorship For The Entire Team
We all deserve a mentor. The experiences and knowledge that can be learned from a mentor are extremely invaluable to the growth of an employee. However, a good fit is critical to successful mentoring and usually needs the human element.
The question is, how can you find a mentor? It's a connection that shouldn't be forced in order to be effective.
Well, there is a lot of mentoring software out there, such as Chronus, built with a humanized touch for mentorship matchmaking. These services help connect an employee with an advisor or partner up with a Chronus mentoring expert to set outcomes and goals from their potential mentorship to implement best practices.  With the software's data-rich system, it can select a mentor that fits really well with an employee's aspirations and traits.
As their relationship unfolds, the advisor or mentor will always be present to make sure that both sides are producing a productive result from every session.
Employee-Tailored Incentives
We all know that incentives may be the biggest motivators in the workplace. Thus, leaders should consider them as a worthy investment rather than thinking of them as expenses. As a matter of fact, you can anticipate a reduction in your voluntary turnover rate by at least 31 percent, if employees have access to a good rewards or incentives program.
You can hire developers and build a software system that can reward and recognize your employees with exclusive savings and discounts on their shopping that they can use to purchase items they personally want. You will be giving them the means to do what they really want to do, thus creating a mechanism which directly links recognition to rewards, indeed a powerful incentive tool.
Expensive pens and gold watches for a job well done are no longer likeable. Nowadays, workers want something personal and more immediate for their lifestyle desires and needs like the ones offered at Altitude clothing.
Knowledge Sharing Between Employees
With the advancement of technology, businesses also keep on evolving. And the more colleagues can share what they are learning with each other, the faster the entire team and organization can grow.
You can use advanced software where your team can store internal documents that is only accessible by authorized personnel. Tools such as Google Drive and Box can make it easy to share a file, while communication software such as Slack and Skype can help communicate with remote team members and share messages and ideas immediately. Using software and platforms that align with your employee's needs makes collaboration and communication seamless.