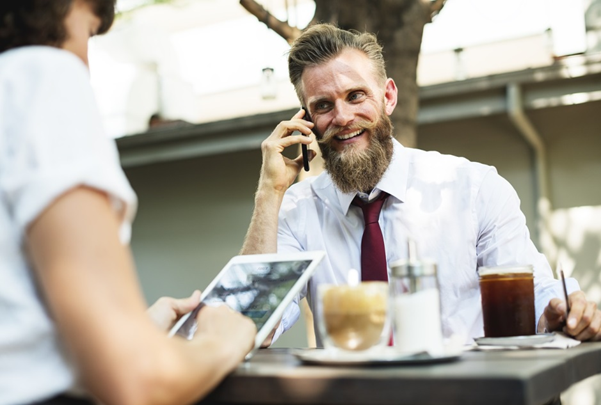 Pooling, pooling, and pooling. Is this what your company always does? You keep on scouting IT applicants, have them send perfectly crafted CVs and yet, you still end up with the wrong hires. We've been there; done that. That's why know it's not right. It's going to be very ineffective in the long run. Not to mention, a total waste of time too.
Why do I say this, you ask?
Well, first you have to understand the real costs of conventional hiring strategies.
First off, you need to hire a capable hiring team. I'm talking HR officers, interviewers, psychometricians. In other words, you need to establish an entire department for hiring purposes alone – that is, if you really want to end up with good talents. This means an increase in office budget and you have to pay for them for their services too. Learn more about strategic hiring here: https://resources.workable.com/blog/how-to-build-a-hiring-plan.  Sure, you may opt to outsource your hiring activities but when you're hiring all the time, having a team of your own sounds more practical. Or, so you think.
Secondly, even if you hire new specialized hiring officers, their methods of inviting applicants are pretty much conventional. They post vacancies on job listings, maybe make a little shout out on LinkedIn, and post job openings on online hiring platforms. This will still result in your company receiving tons and tons of emails from random applicants – more than half of them will not even be slightly suitable for the job position.
What happens next is you (or your hiring officers) will have to go through all these emails trying to look for decent candidates. Mind you, we're not just talking about a couple of emails here. We may be talking 20, 50 – no, maybe even over a hundred emails. Most of them stating that they would like to apply for "any vacancy" available. So to speak, you may be receiving tons of CVs and resumes but if they're coming from random, insincere people, then you'll keep going back to square one.
Fortunately, that's not how it's done here in Dallas.
Instead of blindly receiving applications from who's it and what's it, reaching out to professional talent specialists can help you find the right person for the job faster. Think of them as "headhunters." Just that, the only heads they hunt are those that belong to IT junkies. Imploring the aid of these experts will help you find the best talents the IT market has to offer. Plus, you get to enjoy one or all of the following benefits:
Fast Hires
If you need to find someone to fill in a vacant position quickly, then seeking help from companies like Ntelicor for staffing requests may be your fastest ticket to success. These companies already have excellent talents just waiting to be deployed. You can be sure that each and every one of their pooled applicants has already gone through a rigorous selection process and the ones they have on queue are only the best of the best. Instead of rummaging through countless CVs that may not even hold true information, acquiring new hires from IT talent agencies is definitely a better option.
Enjoy Cheap Hiring Costs
Another benefit you get to enjoy is lowered costs. If you can get your talents from a reliable and trusted source, you won't have to establish your own hiring department. This means that you can cut back on labor costs and office budgets. It's definitely going to save you a hefty sum. Instead of investing that money in recruitment, you can invest it elsewhere – hopefully on something profitable and productive.
Avoid Hiring False Positives
What are false positives? These refer to hires that seemed right at the beginning but turned out to be completely wrong after deployment (read more). Applicants can lie on their CVs. They can also fool you during interviews. Thus, you end up hiring them. But when work starts and they fail to deliver, you realize you've got the wrong guy. Avoid having to suffer the consequences of hiring false positives by going straight to talent hunters. If you hire an IT talent under their recommendation, you can be sure that it's the right person for the job.