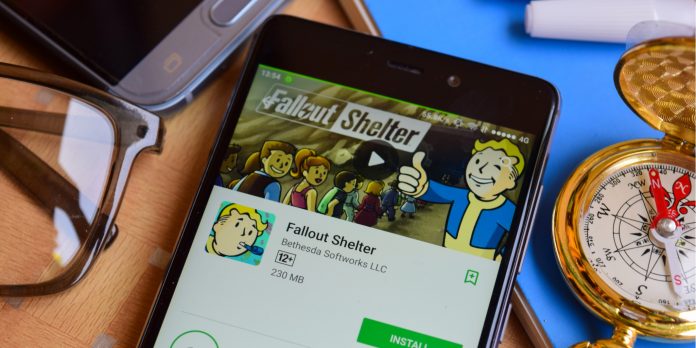 What are the best offline games free to pay? Do you like playing games in the Smartphone? Well, undeniably, it is indeed really interesting. Moreover, the Smartphone games are now getting more various whether they are the battle games, brain teasers, hidden objects, and more.
In general, there are 2 types of games available on Android and iOS; they are online and offline games. Online games are indeed challenging since you are able to compete with other users all around the world. But sure, offline games can be fascinating also. Below, there are some free online games that are considered the best to play. What are they?
Taponomicon
Taponomicon is one of the newest idle tap games. By tapping the screen, you are able to produce powers to improve the monsters. Next, your monsters are able to produce their own powers. You can call the monsters and then let them cooperate. Many interesting powers are then able to create. Although it looks simple, this game is challenging and addictive. The monsters are also various in many colors and unique shapes.
Minecraft Pocket Edition
For you the lovers of survival games, this one should not be missed out. Compared to the others, Minecraft Pocket Edition is indeed demanded the life survival systems that are dynamic. You can do anything you want in the world of Minecraft. They are starting from the dolls, luxurious houses, to jet planes. There is an unlimited world in Minecraft with materials that can be used to survive. Although there is the free version of the game, the paid one is available, sure, with a more interesting play.
Limbo
Limbo is an adventure game that is getting popular recently in the realms of mobile game lovers. Well, aside from the paid version, you can also get and download another version that is free. The game that is developed by Playdead tells about a nameless boy that is often called as Limbo. He is intended to look for his lost younger sister. Someday, Limbo wakes up in the middle of a jungle with many skills and power. The jungle setting looks interesting but also frightening at once.
Manugadu
The name of Manugadu may still be strange. But it is guaranteed that this platform game is really fascinating. Manugadu itself refers to an animal in which you take the role. This animal must reach the finish line by running, jumping, and avoiding the obstacles. Although the concept of this game is simple, it is indeed really challenging.
Oddmar
This is another adventure game that you should try. Moreover, after being released in the iOS version first, it now can be enjoyed via Android Smartphone. The game is about a Viking namely Oddmar that must pass through many obstacles so that his soul can be accepted in the Heaven of Valhalla. Despite the interesting and challenging game format, the cartoon visual available is stunning also.
Planetscape: Torment Enhanced Edition
It is not exaggerating to say that Planetscape: Torment Enhanced Edition is a masterpiece. Mainly, it is if you see the great visual, beautiful theme sounds, and the smooth gameplay. In other words, the game is really qualified but simple and interesting to play. Based on the facts mentioned above, you are highly recommended to install this fantasy game on your Smartphone.
Survival Simulator
Survival Simulator is a game that brings you in a thrilling situation. Well, in this game, you must survive in a jungle without any tool and equipment. So that you can survive, you must utilize materials around. Sure, if you make a wrong move, there is a high possibility to be dead. Uniquely, there are many players who cannot survive even only in one night. So, do you want to prove that you can play better? Download it now.
Crashlands
Crashlands is an offline mobile that wins the award Action Game of the Year in 2016. Sure, although this year, Crashland has been no longer the winner, it is still worth to be installed and played. The Android game from Butterscotch Shenanigans is indeed phenomenal. The mission is simple but the gameplay is challenging. Moreover, you must do the missions in dangerous planets. After being successful in one planet, you must go to another planet with different missions.