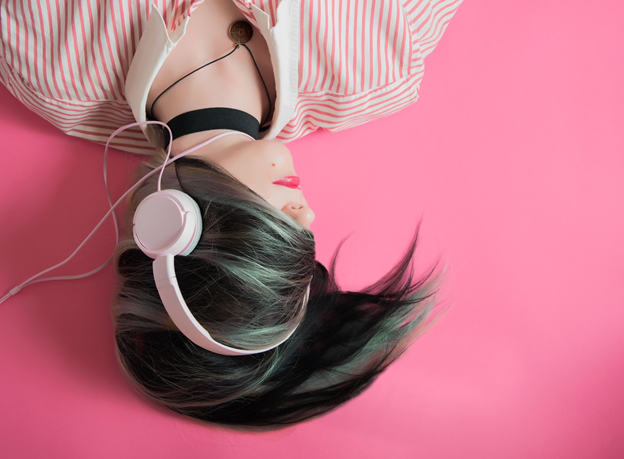 Gone are the days when gaming was associated to boys only. Girls pursuing gaming as a profession or hobby is a common sight these days. The rise of gamer girls has taken the world by surprise. Yes, that's true. Gender has no influence on the gaming ability. This article is dedicated to all the girl gamers in the world. Here, we'll talk about 7 things that you must consider while buying a gaming headset. Read on to know more.
7 factors you must consider while buying a gaming headset
For all the gaming enthusiast girls out there, here's some valuable information for you. Make sure you consider these 7 factors while picking a gaming headset.
Pay extra attention to the sound quality
Gaming is not only about excellent gaming graphics; sound plays a significant role too. A gaming headset is meant to provide you with a great surround sound experience, unlike regular headphones. A gaming headset with a superior sound quality offers a lifelike and realistic gaming experience. With a gaming headset that provides an out of the world sound experience, you can win an edge over your opponents, make surprising moves, and do a lot more. Whether it's a sudden gunshot or the silent footsteps of your opponent, a gaming headset with a good sound quality is critical to winning your favorite game.
Pick a wireless gaming headset
Wireless headsets are always a great buy. Do you like to be restricted to your chair while playing action games? No way. A wireless gaming headset allows you to be on your toes while playing and freely move around the room. With a wireless gaming headset, you can bid goodbye to the annoying entangled wires.
Go for a gaming headset with soft and comfortable earcups
While you're jumping here and there while playing your favorite game, your gaming headsets needs to fit properly and sit on your head. Gaming headsets that feel heavy on the head are not comfortable for long-duration gaming. Remember, comfort always comes first. If you're using a gaming headset with uncomfortable, rough earcups, you won't be able to concentrate on your game. So, make sure you pick a gaming headset that has soft and well-fitted earcups.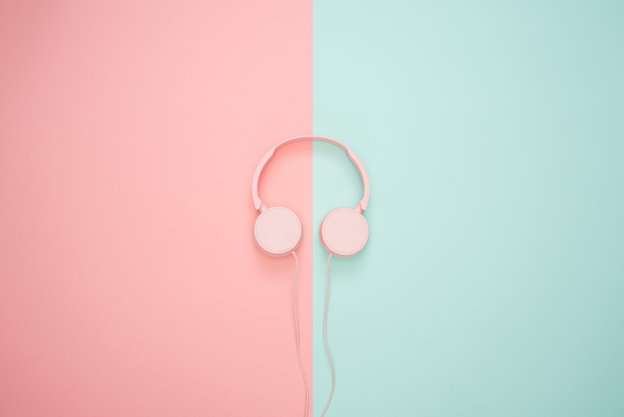 Check if the gaming headset has an adjustable headband
It is extremely important to buy a gaming headset with an adjustable headband. A gaming headset that has an easily adjustable suspension headband is critical to a great gaming experience. These days, there are several gaming headsets on the market that come with short headbands that are not adjustable. These gaming headsets can ruin your gaming time. So, select a gaming headset with an adjustable suspension headband.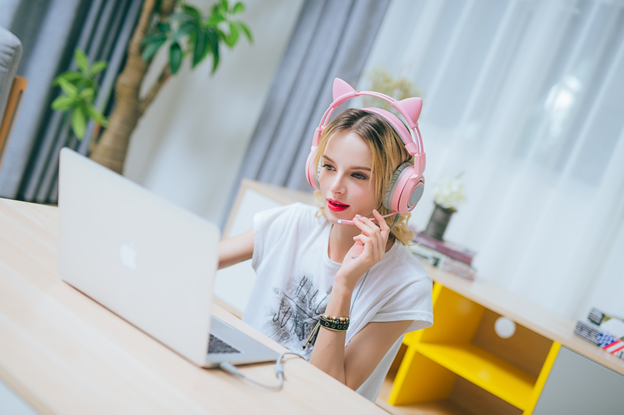 Select a gaming headset with a mic
A mic is an additional feature that can enhance your gaming experience. A gaming headset with a mic allows you to communicate with the players on your team or chat with your friends while playing. Some gaming headsets come with an external mic while the others come with a built-in mic. Moreover, some gaming headsets also come with a retractable mic that can be used as and when required.
Check the compatibility of the gaming headset with different devices
For most of the gamer girls, gaming is not limited to just one gaming console. So, make sure the gaming headset you are choosing is compatible with a wide-range of gaming headsets such as Xbox, PlayStation, Mac, PC, etc.
Don't miss out on the noise-cancellation feature
This is a no-brainer. If you don't want the annoying noises in the background to distract you while scoring a goal in FIFA 19 or attacking your opponent, go for a gaming headset that comes with the noise-cancellation feature. A noise-cancellation gaming headset contains a mic that transfers the noises in the background to microchips in the gaming headset. These microchips work to cancel out all the noises captured by the mic.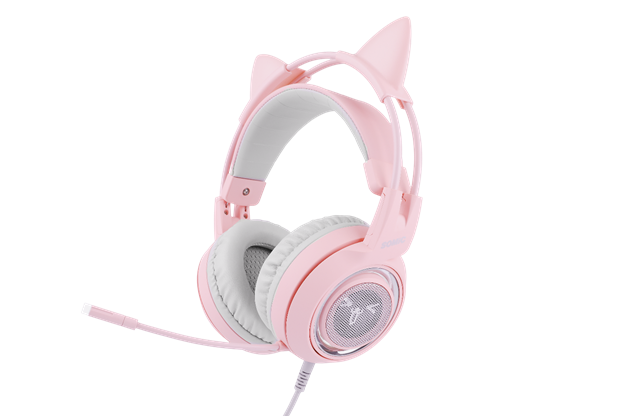 The best gaming headset on the market for gamer girls
After lots of research, based on reviews and ratings by existing customers who are passionate about gaming, we've concluded that the best gaming headset for girls currently on the market is SOMIC G951 Pink Gaming Headset. The soft pink color of the gaming headsets looks lovely and the detachable cat ear shape is a treat to the eyes. The 360-degree mic and the self-adjustable, soft headbands are perfect for all the gorgeous girl games out there. If you like gaming for longer periods, don't worry; the gaming headset is made of a skin-friendly material. When it comes to performance, the SOMIC G951 Pink Gaming Headset offers virtual 7.1 surround sound and powerful vibration.
The bottom-line
Now that you've gone through the 7 factors that you need to consider while buying gaming headsets, you can easily pick a gaming headset that best suits your requirement. How about trying the SOMIC G951 pink gaming headset? We highly recommend the product. If you have any questions related to gaming headsets, please feel free to write to us. We'll get back to you as soon as possible.