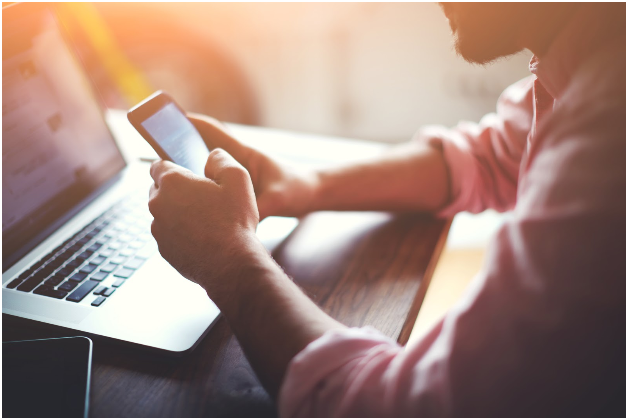 When it comes to your personal finances, spending is the first thing that springs to mind. We have pressing bills to pay as well as clothes, cars, and devices to splurge on. That's why saving and budgeting is often the last thing on our minds when the paycheck lands in our bank account.
The good news is that now it's easier than ever to budget and save your hard-earned cash. Why? Because mobile apps have come to our rescue! There are dozens of great budgeting, saving, and banking apps that can help us save more, spend less, and track every little detail of our day-to-day spending. With increased advancements in app technology every day that goes by, there's even a get paid early app that helps receive your money in the form of cashed cheques or salaries well in advance to help you sort out that pressing need.
Looking to make big long-term savings? Then check out these five finance apps that help you spend your money wisely.
Mint. This is one of the most highly regarded budgeting apps out there and luckily it's available for both iOS and Android devices. Mint is one of the pioneer financial management apps and is popular both for its longevity in the app world and the convenience it provides for personal financial management. With Mint, you can easily monitor all your bank accounts and credit cards from one app, and it helps you track your spending and motivates you to meet your long-term saving goals. All you do is connect all your bank accounts, set your budgets, punch in your purchases, and Mint will keep you up-to-date and on track.
Chime. More of a virtual bank than a finance app, Chime nonetheless will help you save big. Its most unique feature is the get paid early app: if you use it as your main salary account, you can actually receive your salary two days before payday. Available for iOS and Android devices, once you are signed up with Chime, it immediately sets up a savings account for you. As soon as your salary hits the Chime account, it automatically sends 10% of your income to this account. The rest of the money in your Chime account can be easily withdrawn using your debit card. Another big benefit is that for a bank, it provides free overdrafts and has no minimum balance or monthly account fees.
Digit. You may know exactly how to pinch pennies throughout the day, but it might still be difficult to determine how much you should actually be aiming to save each month. That's where Digit can step in. This is an app that takes the burden of saving money off your shoulders by analyzing your transactions over a sustained period of time and determining how much money to allocate and send to a personal and well-protected savings account. This app also rewards its loyal users so that every three months you are rewarded with a certain amount of money based on your daily balance in the app over that time. So if you have trouble setting a budget and savings amount rather than spending the money itself, then this app may be just for you.
Acorns. Acorns is an innovative new app that helps you build both savings and investments in the money market. Thing of it as a digital piggy bank: Acorns rounds off purchases made with cards linked to it and creates a savings account in which the cents above your purchases go to. That means that every time you make a small purchase, a certain amount that means little to you in the moment gets added to the account. After a month or so, you'll be shocked to see how much you've saved up. It then invests your savings into a ETF which will help build an investment portfolio for you.
Clarity Money. As the name suggests, Clarity Money is an app that adds clarity and peace of mind to your budgeting and spending. What makes this app unique is that it keeps track of your overdue subscriptions and provides a shortcut to cancelling those that you don't need or use any longer. As we all know, these forgotten subscriptions add up and are often forgotten over the years, so you could end up saving big bucks with Clarity just by making it easier to cancel. It's also freely available on both Android and iOS.