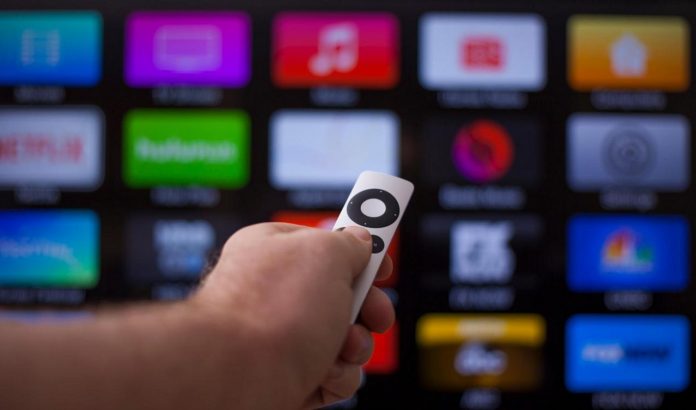 If you are a movie geek and a TV fanatic, you probably already know about how great streaming platforms are these days. Streaming platforms like Netflix, Amazon Prime, Hulu, and Disney + have slowly taken over the cable TV business and have been booming ever since. There are plenty of things to add something spicy to your streaming list. 
Now, streaming on a TV might be straightforward, but it is not widely known as the ways you can stream on your TV. There is obviously the smart TV that comes with WiFi and Bluetooth equipped which lets you stream indefinitely until you have a subscription to a streaming platform.
It might be fair to say that It is actually getting harder and harder to watch TV shows without streaming. Most new TV shows now exclusively show up on streaming platforms. The number of shows on such platforms though is something truly enormous. Old shows from our childhood to movies and documentaries, you can find anything while streaming online content. 
Now, there are a few ways you can go about turning your TV into a streaming mega house. The easiest way is to get a smart TV. They come equipped with such services and allow you to stream whenever you want. Another way is to purchase a streaming device. Chromecast and Firestick are the most recognized of these. These devices, however, can be really expensive while giving you limited features. You can alternatively purchase TV casters. These are devices that allow you to connect your mobile phone to your TV using WiFi. This allows you to stream your mobile screen onto your TV. You can play games, watch media, use applications life facetime, and view everything on the TV instead of your small mobile screen. 
I suggest you look into TVFix Caster for a truly reliable experience. For more information, read the TVFix review.
To set up your own streaming TV, you potentially have everything you need right at home. If you are building from scratch, you should not need to spend more than $50 to finish the entire thing. Casters are cheap and functional, which is why I suggested one earlier. 
What do you Need to Start Streaming?
Fast internet: 

For a satisfactory experience, you need a fast internet connection for botherless streaming. Since there are different qualities of video available, you can switch between those in accordance with your internet. For example, for an SD video, you need a 3 Mbps connection, whereas, if you want to stream in 4K, you need a 25 Mbps connection at least. If your TV falls into the HD category, I suggest you aim for an internet connection providing over 5 Mbps of download speed. For a more refined experience, make sure you use an ethernet cord connected directly.
HD TV:

TVs today come mostly in HD. Full HD mainly, they also go beyond that to 4K ultra. Now, 4K might be overkill, but for streaming and making sure your movie night is truly epic, you simply need an HD TV. Without that, your movie experience might suffer exceedingly. 

The streaming device, gaming console, or smart TV:

There are a few ways you can start streaming on your TV. You can use either a gaming console, like a PS or an Xbox, you can also use streaming devices, like the caster I mentioned earlier or Chromecast or something similar. Or obviously, you can get yourself a smart TV. Plug and play devices like Amazon's Fire TV are easily used and do not require a lot in terms of setting up and such. The choice is totally yours. Whichever method you think will work best for you, go with it. However, you should not invest in a gaming console just for streaming purposes, that is its secondary use.
Should you Get a Streaming Device if I Already have a Smart TV?
Now, there are a few advantages of having a streaming device over just having a smart TV. The built-in options provided give you access to more than just streaming services. Most smart TVs come with streaming apps pre-installed, and you might not have the option to add more to this list. However, streaming devices allow you to add as many streaming services as you want. You can easily use the device for streaming music, playing games and so much more. Streaming devices also make it easier to navigate between services since its user interface is heavily refined. 
How to Start Streaming
Plugin your streaming device:

If you are using a smart TV, skip to step two. Streaming devices are made to be easily connected with your TV and used almost immediately. Most streaming devices are plug and play, therefore will require the least amount of effort setting up.
Connect to the internet:

Once plugged in, connect the device, or your mobile phone, whatever you are using to stream, to the internet. To connect to the internet, the devices are quite easy to use and proper instructions that show up on the screen make it even easier.

Use streaming apps:

Once everything is set up and the internet connection, you can log in to your favorite streaming service and start watching movies unfettered.