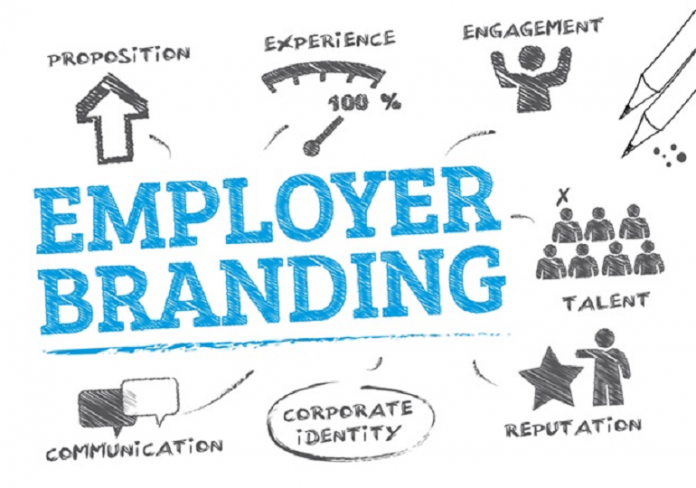 Everyone in talent acquisition knows the essence and the importance of employer branding. But creating an effective strategy is quite complex. It has led several organizations on a hunt to get right. An employer branding strategy needs to adhere to some best practices along with several actionable ploys to continue with the necessary planning, execution, and optimization.
The employer brand impacts every business facet, from recruitment to profitability. Most employees consider the branding strategy when applying to a company. It is advisable that the employer brand should not be left to chance. A documented strategy will streamline the process and ensure the same goals and objectives are met. Visit website to know more about employer branding and its roles in the overarching marketing strategies.
Here is how employer branding tactics can strengthen marketing efforts
1. Align Strategy with Business Needs and Set Actionable Objectives
An effective employer branding strategy will be shaped by a business's needs focusing on company accomplishments and the skillset it will require to do so. One needs to check out the objectives pursued by the business, the offerings in the pipeline, talent gaps that could prevent meeting obligations, and others.
An employer branding strategy should solve a problem or meet relevant goals. Setting actionable objectives helps every business to define recruitment goals and business objectives, establish metrics and resources, set a timeline for content updates, assign relevant tasks with deadlines. By hiring professionals under a timeline, and work out objectives with specific dates, the effort can be measured and realized too.
2. Define Key performance indicators (KPIs) and a measurable plan
KPIs are metrics that help businesses evaluate the success of an objective. One can measure their performance by assigning KPIs to every task done over a period of time. KPIs will vary upon objectives, but one should adhere to a strategy here. One should select stated objectives that are attainable and accurate.
They should actionable too and within the control of the team. Metrics are futile if there is no control over it. Also, a measurement plan checks if data is collected and analysed accurately for ensuring informed decisions. Developing a plan relies on tracking of data, its collection process, the frequency of measurement, the insights and opportunities derived from it, and so on.
Recruiting metrics are valuable data about recruitment efforts. Web analytics on the other hand, help unlock insights from diverse digital properties. Business metrics will likely provide business-related metrics in every step of the way.
3. Create Targeted Personas and Allocate Resources Accordingly
Create targeted personas of the relevant audience that present a semi-fictional representation of the ideal employee needed by the organization. This gives recruiters insight into the intended job profiles and the factors required to motivate candidates to take up the new positions.
Candidate personas are based on consistent feedback from prospective employees. Recent hires also provide valuable information about the position itself considering their job title, salary requirement, and qualifications. Their work history and skill-sets also come into the purview, along with personal goals, interests, and more.
Demographics narrow it down but their reinforce bias instead of working out the ideal candidates. It is also essential to define roles and responsibilities with minimum roadblocks. One needs to allocate resources to develop the employer branding strategy or seek assistance from outside experts. Both options work for multiple scenarios, although internal teams can get it done in an economical manner.
4. Develop a robust employee value proposition and the application process
The employee value proposition (EVP) lays it all bare the expectations of candidates and the company in question. Creating a meaningful EVP is crucial for the success of the employer branding strategy. It serves as a foundation for recruiting top talent too.
Additionally, it is essential to note that the application process itself embodies the employer brand identity. Take an outsider's perspective about the process and help improve it from time to time. Check out the source of applications, the source of knowledge about the company, their referrals, and more.