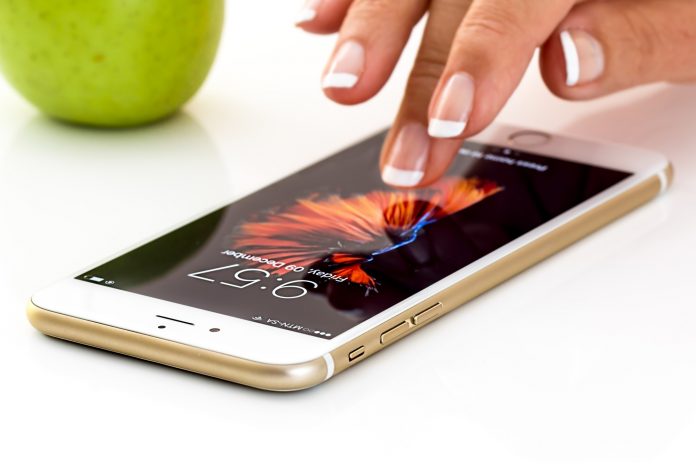 With so many different phone types and brands, you might be wondering what phone is actually going to be the best for you.
There's a reason iPhones are so popular, and we're here to tell you why. Keep reading for some of our favorite reasons to get an iPhone.
Best Bang for Your Buck
One of the reasons we think iPhones are better is because they actually hold their value.
Because iPhones are made from high-value materials, they keep their value longer than Androids. This ensures that you can have your phone for a long amount of time without needing constant upgrades and repairs.
Maybe you're the kind of person who likes getting all the newest technology; either way, an iPhone is still your best bet. Because iPhones hold their value well, you can resell your old iPhone for a decent profit. This can help to put money towards getting yourself the newest edition of the iPhone you've been wishing for.
There are tons of companies that buy, sell and trade old iPhones, including Apple themselves. They provide a trade-in program where you can get credit for your new phone.
There are also so many companies that make off-brand, affordable iPhone products, from chargers to power banks. Having these affordable purchasing options can help to make sure you never have to worry when you lose an iPhone adapter. Read more here to discover the brands we trust.
Security You Can Be Sure of 
Apple devices are preferred by many for one main reason: information security.
Unlike Android, Apple is very strict about allowing apps into their platforms. Apps must be screened for signs of malware, unlike Androids. Most Android users get viruses through apps they have downloaded. Read about monster super league guide.
Make Painless Payments 
Apple Pay can be used almost everywhere and is a convenient and safe way to make payments. Apple Pay allows you to sync your bank cards to your phone so that you can pay without ever having to have a physical card handy; you simply place your phone on a reader and pay. Never worry about losing your credit or debit card again.
While you can pay with Apple Pay at many physical locations, it also makes it much more simple to pay for things right from your phone. Apple Pay allows you to make payments directly on mobile sites and apps such as Airbnb. You can even send and receive money through iPhone messaging. This ensures that all your payments can be tracked in one easy location.
The Best Phone for Families 
If you have a family, iPhones are the best choice with the Family Sharing feature. This feature is great for parents with younger kids, as you can easily monitor your child's activity and safety.
It's also a great way to have fun with your family and allows for music, photo, and app sharing among your family of up to 6.
Want to make sure you and your family are all up to date with family events and plans? Family Sharing makes scheduling easy with family calendar sharing and more!
Ease of Use and Assistance Available 
The simplistic style of Apple products is enough to win anyone over. Because every feature can be seen and accessed from the home screen, users can easily access whatever they need in no time.
Apple has also been known for their incredible customer service and assistance. With a staff highly educated on the products and how they function, you can walk into an Apple store and have someone there to readily answer any questions you may have.
Apple employees can walk you through how to use any product before you purchase it, making sure that you can feel confident navigating the product on your own.
If you ever have an issue with your product or you just need another walkthrough of how the product functions, you can schedule an appointment at their Genius Bar. Here, they have their experts available for all your questions and training needs.
If you can't make it into an Apple store, there are tons of available support resources online. From forums with helpful guides to a live chat option, there are plenty of assistance options with Apple.
Works Seamlessly with Other Apple Products 
If your interested in or already have a Mac or iPad, then that is all the more reason to purchase an iPhone. A great feature for work, your Mac and iPhone can sync so that you can text message and take calls from your Mac.
Share photos and videos between your Apple products and other Macs and iPhones using Airdrop, which lets you share with those in close proximity with just a few easy taps.
iCloud is yet another feature that can be used across Apple products. This easy to use storage feature can be used across all of your products, simplifying the storage and access to all of your photos, documents, and more.
All the Apps  
The iPhone app store carries all the apps you could want, many of which Android does not support. While both may carry many of the same apps, Apple typically launches apps first, leaving Androids to catch up.
From entertainment apps to lifestyle apps, Apple makes sure all apps they accept onto their store function smoothly. Don't miss out on the best apps by getting any phone other than an iPhone.
Reasons to Get an iPhone Don't End Here
There are tons of reasons to get an iPhone, but these are our main examples of how iPhones are superior. If you are still unsure, visit an Apple store today and see if the products seem right for you. There are tons of test gadgets in their store to help you get a feel for their products.
For more advice on tech purchases, head to our site where we have tons of helpful blogs on technology and more!