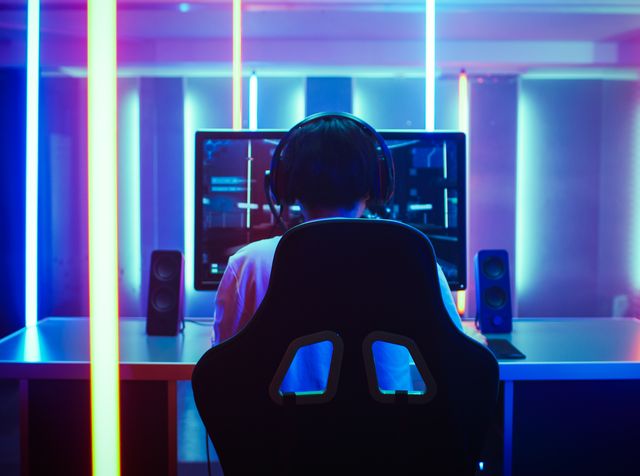 Tencent Sports News On May 14, the Olympic Council of Asia, the Asian Organizing Committee, and the Asian Electronic Esport Federation jointly released "League of Legends", "Arena of Valor" (The King's Glory International Edition), "Royal War", "Heartstone" "Legend", "Live Football", "StarCraft 2" six electronic sports items, became the 18th Jakarta Asian Games performance items.
Although e-sports is currently only a performance event at the Asian Games, at least the entry of e-sports into large-scale games is more than just imagination. Among the many types of games on the market, why did you choose these six items for this e-sports event? What kind of game do they each represent?
MOBA type
Among the six games selected this time, MOBA (Multiplayer Online Battle Arena) occupies two seats, namely "League of Legends" and "Arena of Valor". MOBA is a real-time strategy game. In the game, players are usually divided into two teams. One player controls one of the characters in a team, and defeats the opponent's team's position as a victory condition.
The rise of MOBA games began in the "StarCraft" series released in 1998. The famous Dota2, Heroes of the Storm, etc. are all MOBA games. Around 2010, MOBA games gradually replaced FPS (first-person shooter) games in e-sports.
MOBA games have a strong sense of substitution, emphasizing confrontation based on teamwork, and individual performance is as important as team operations. Due to the fierce confrontation of MOBA games, it gives people a hearty experience of watching the game, and it has always been the highlight of e-sports. According to the data report of the authoritative foreign media EsportsCharts, the peak number of overseas appearances in the League of Legends professional competition in 2017 was as high as 2 million, which is nearly double the data of the well-known FPS game CS:Go.
CCG (Trading Card Game) Type
"Royal Clash" and "Hearthstone", as representatives of CCG (Trading Card Game), also entered the performances of this Asian Games. The trading card game emphasizes strategy. Players make changes and combinations of cards according to the rules (the grouped deck is called a "decks"), and a two-player battle is played.
The trading card game started with "Magic: The Gathering" designed by American mathematician Richard Garfield, and the Japanese "Yugioh" card game is also very popular worldwide. In the wave of video games, game designers began to try to copy physical card games to computer platforms and mobile terminals. Hearthstone is a very successful work.
Compared with the excitement of MOBA games, card games have a lot less "swords and shadows". Compared with some games that emphasize confrontation, card games focus on the game between players. In addition, "Hearthstone" uses the world view of Blizzard's "Warcraft series", and "Royal Clash" comes from the popular "Clash of Clans" series, which makes them both fun and interesting of role-playing MOBA games. EsportsCharts data shows that the number of viewers of the 2017 Hearthstone event ranked sixth in all events.
RTS (Real Time Strategy Game) Type
"StarCraft 2" was shortlisted as a representative of RTS (real-time strategy games) for the Asian Games performances. This type of game simulates real-time war activities, and the elapsed time as real is an important element, focusing on the collection and distribution of resources, and players can make decisions every second.
"Dune 2", launched in 1992, is the ancestor of this type of game, and "Command and Conquer" further develops this category. "StarCraft 2" was launched in 2010, and it has been 8 years since it is still popular all over the world. In 2017, the WCS (StarCraft 2 World Cup League) prize pool was as high as 2 million US dollars.
Real-time strategy games have very high requirements for players' personal skills and strategic thinking. Players need to be highly concentrated in the game and use God's perspective to control terrain, supplies, tactics and resources. However, real-time strategy games have a high threshold, and in addition to the difficulty of getting started, they are also not friendly to the layman's audience.
Sports competition type
"Football" (PS4 platform) is the closest to the traditional sports event among the 6 games shortlisted for the Asian Games. It is a sports game, a TV/computer game that allows players to simulate professional sports events. In addition to football, there are "Tiger Woods PGA Tour" (golf), "NHL Series" (ice hockey) and so on.
The "Live Football" series started in 1995 and is very popular among players, and new versions are released steadily every year. As a popular project, football games are more accessible and easy to understand, allowing the audience to quickly enjoy the charm of the game. "Football" commentator Wang Tao once said, "It takes a process for the mainstream public to accept e-sports, and sports are undoubtedly the fastest way to get closer to this process."